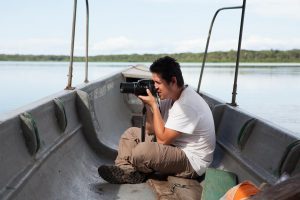 About the CEO:
Wlady Ortiz is the founder of Ecuador Eco Adventure, a premier tour company that specializes in sustainable and responsible adventure travel in Ecuador. With over 15 years of experience in the tourism industry, Wlady is a seasoned professional who is passionate about sharing the natural beauty and cultural richness of his home country with travelers from around the world.
Wlady has always been deeply committed to promoting sustainable tourism practices that benefit both travelers and local communities. His dedication to responsible tourism has earned him numerous accolades, including recognition from the United Nations Development Programme for his work in promoting sustainable tourism in Ecuador.
As a native of Ecuador, Wlady has an intimate understanding of the country's natural and cultural treasures. He has explored every corner of his homeland and has curated a selection of unique and authentic experiences that showcase the very best of Ecuador. Whether it's trekking in the Andes, exploring the Amazon rainforest, or discovering the Galapagos Islands, Wlady's tours offer a one-of-a-kind perspective on the wonders of Ecuador.
With his deep knowledge of Ecuador and his unwavering commitment to sustainable tourism, Wlady has become a respected leader in the travel industry. His expertise and passion have inspired countless travelers to explore Ecuador in a responsible and meaningful way, and his tours have left a positive impact on both the environment and the local communities that his company works with.
Overall, Wlady Ortiz is a visionary entrepreneur who has transformed Ecuador's tourism industry through his innovative approach to responsible adventure travel. His dedication to promoting sustainable tourism practices and showcasing the natural and cultural wonders of Ecuador has made him a true pioneer in the industry, and an inspiration to all who share his passion for responsible tourism.
CONTACT US using the form bellow