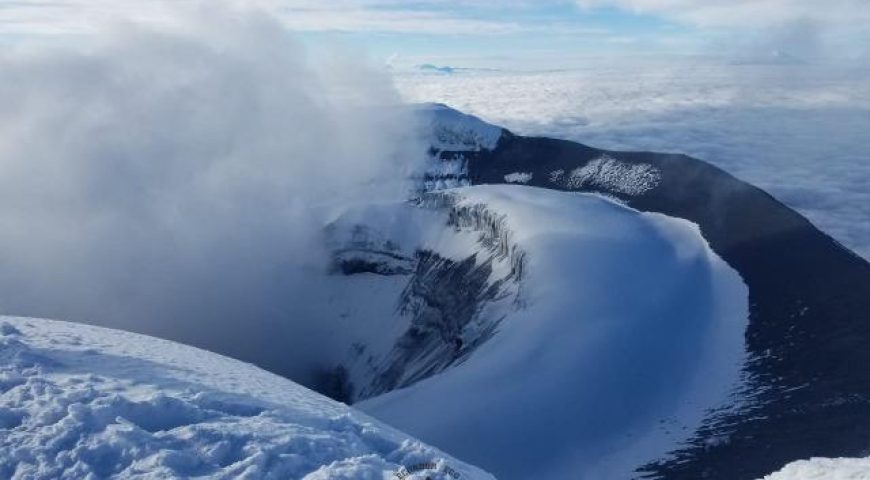 Cotopaxi Closed for Mountain Climbing
The Geophysical Institute of Ecuador (IG) issued an alert for a cloud of gases, steam and little ash over the crater of the Cotopaxi volcano.
The alert was issued this Thursday, November 24, 2022, through Twitter, where it details that the cloud of steam, gases and low ash content reaches a level of 800 meters above the level of the crater.
More about gases
The direction of the cloud is to the northeast. However, there is no possibility of ash fall in areas surrounding the volcano.
The institution's report, dated November 22, points out that since the night of October 21, a low-frequency tremor signal was recorded associated with an emission of gases and ash that produced a moderate fall of this material on the northern flank of the volcano, including the José Rivas Refuge.
The emission has been almost continuous ever since, with columns reaching up to 2 kilometers above crater level.
The parameters monitored by the IG-EPN show that the Cotopaxi volcano still has low internal activity, marked by a seismicity slightly above the reference level since 2015.
It is explained that the volcanic gases, the values ​​remain above the referential level after the 2015 eruption and have a magmatic origin. The crater temperature measurements show values ​​similar to those after 2015. Spanish source El Comercio.