Exploring Ecuador's Eco Adventure: Unveiling the Wonders of the Galapagos Islands
The Wonders of the Galapagos Islands
In May, I; Wladimir Ortiz embarked on a remarkable 10-day journey to the Galapagos Islands, as the CEO of Ecuador Eco Adventure. With a passion for conservation and sustainable tourism, I set out to explore and optimize our programs, ensuring clients have an unforgettable experience. Join us as we delve into this adventure, discovering the enchanting islands and the incredible initiatives that make Ecuador Eco Adventure a leading force in eco-tourism.
Santa Cruz Island and Puerto Ayora: My journey began on Santa Cruz Island, a vibrant hub of activity and a testament to the archipelago's unique charm. In Puerto Ayora, the island's main town, he met with colleagues and associates who play a pivotal role in organizing tours for clients. The town bustles with a blend of local culture, enticing shops, and delicious dining options, providing a perfect base for Galapagos exploration.
The Charles Darwin Station: One of the highlights of the trip was his visit to the Charles Darwin Station, a vital institution for both conservation and tourism. Here, he discovered the groundbreaking work being carried out to protect and preserve the Galapagos Islands' delicate ecosystem. The station's efforts in research, conservation, and breeding programs for endangered species, such as giant tortoises, are instrumental in safeguarding the islands' unique biodiversity.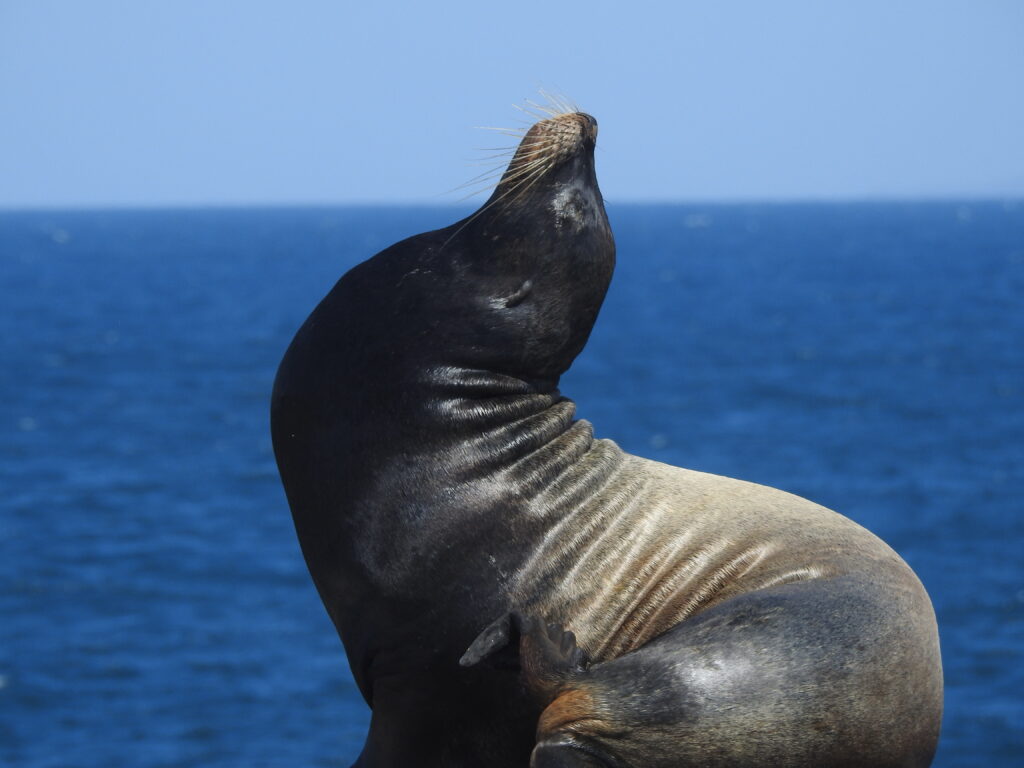 Plazas Island: I embarked on a captivating tour to Plazas Island, immersing myself in the natural wonders of the Galapagos. This small, picturesque island boasts stunning landscapes, teeming wildlife, and breathtaking views. With its iconic cliffs, cacti forests, and an abundance of sea lions, land iguanas, and bird species, Plazas Island left an indelible mark on Wladimir and serves as a testament to the Galapagos' unparalleled beauty.
Rancho Primicias in Santa Cruz: As the founder of Ecuador Eco Volunteer, I also visited their volunteering program at Rancho Primicias in Santa Cruz. Here, I witnessed the meaningful work volunteers undertake to support the local community and contribute to conservation efforts. Rancho Primicias offers a unique opportunity to interact with giant tortoises in their natural habitat, fostering a deeper understanding and appreciation for these magnificent creatures.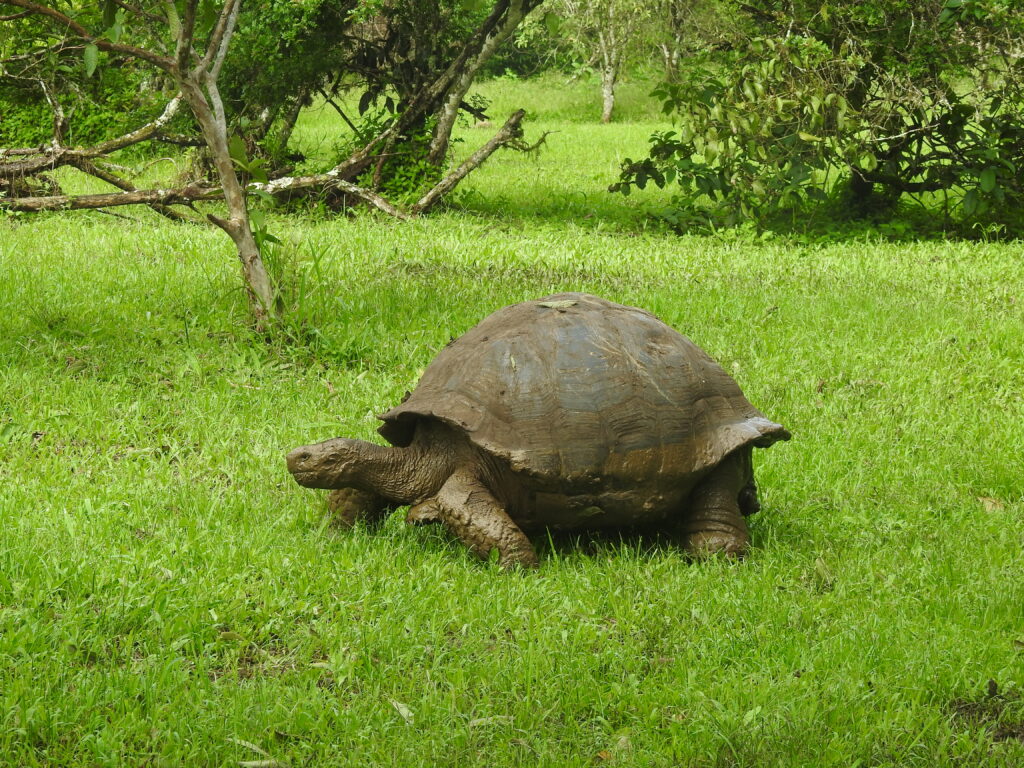 English Institute in the Galapagos: Our dedication to sustainable development also led him to the English Institute program. Designed for volunteers seeking longer stays, this initiative combines language education with cultural immersion. By teaching English to local residents, volunteers play a vital role in empowering the community and enhancing their prospects in the tourism industry, thereby fostering sustainable growth in the Galapagos.
Isabela Island and the Organic Farm: During my visit, I also explored Isabela Island, where I spent three unforgettable days at the organic farm near the volcano. Isabela Island, the largest in the Galapagos, captivates visitors with its pristine beaches, volcanic landscapes, and diverse wildlife. At the organic farm, We witnessed the commitment to sustainable agriculture and experienced the authentic Galapagos lifestyle.
The Tuneles Tour: A highlight of this trip was the extraordinary Tuneles Tour. Snorkeling through a maze of natural lava tunnels, he encountered an array of marine species, including sea turtles, rays, and vibrant fish. I was mesmerized by the unique underwater landscapes and enthusiastically recommend this tour to prospective clients seeking a memorable snorkeling experience.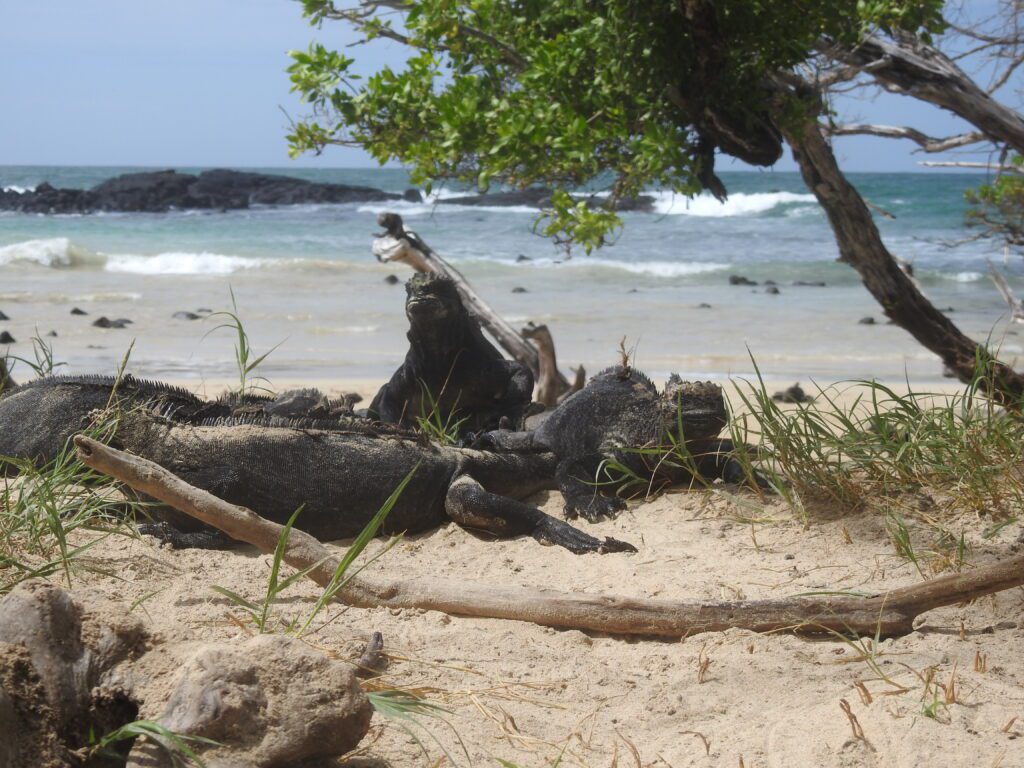 This visit to the Galapagos Islands was not only an adventure of a lifetime but also an essential undertaking to ensure Ecuador Eco Adventure delivers the best possible experience for its clients. Through his exploration, he witnessed the pristine beauty