Best Time to Visit Galapagos islands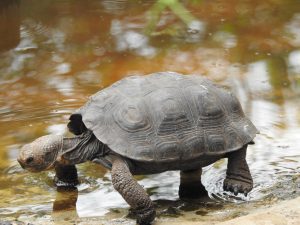 Best Time to Visit Galapagos islands; Are you planning a trip to the Galapagos islands and want to know when is the best time to visit as far as weather goes? or are you looking for times of the year with less affluence of people?
The Galapagos Islands are located in the pacific ocean, 677 miles from the coast of Ecuador, the Islands belong to this South American country, it is positioned in the equatorial line, which means it has abundant sun and warm temperatures all year long, with temperatures ranging from the 25 degrees ( 77 Fahrenheit) on average most of the year.
A true tropical paradise, the only rainy months are December and January, however, precipitation only occurs in the highlands of the islands, still warm and sunny enough to go out and explore.
Currently, due to the Covid19 crisis, we can predict a considerable drop in prices for flights and services and tours which can allow you to save hundreds of dollars on your trip.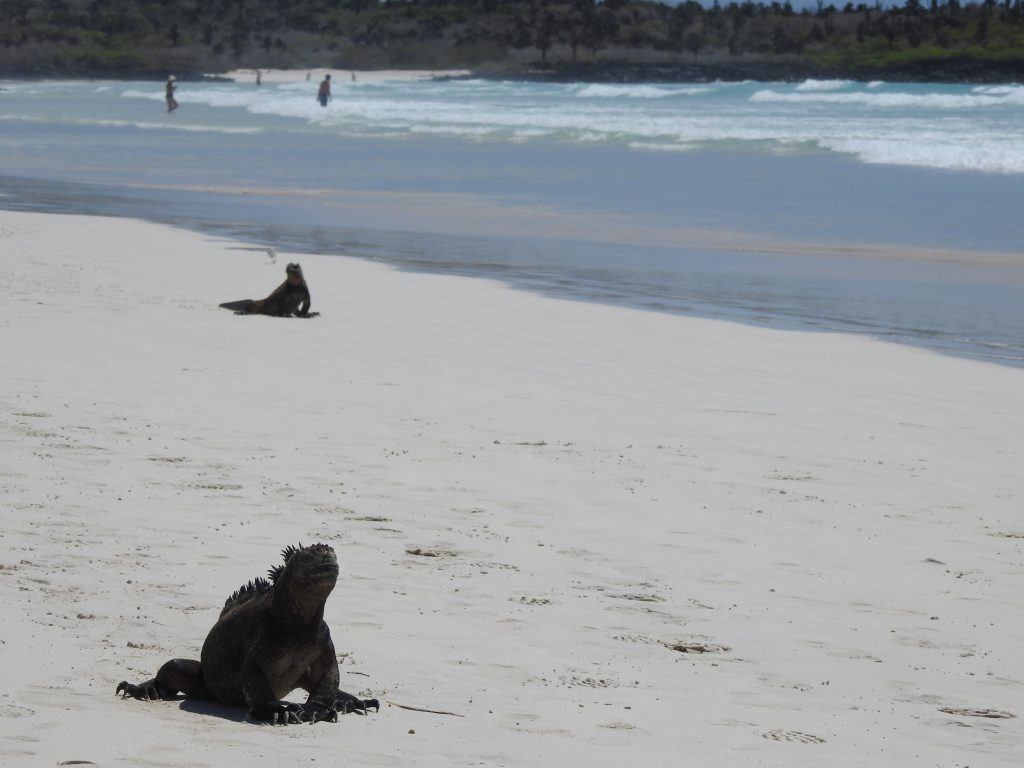 Low Season: Fewer people means a more personal experience, The Galapagos Islands has some unique and particular ecosystems that can be enjoyed in a more personal way, of there are fewer people around, especially in islands like Floreana and Isabela, where travelers may want to consider, slow tourism and having 10 or more days in the islands.
The Islands are not popular amongst spring breakers, thus, no crazy parties or crowded places, you can keep calm enjoying the peaceful nature of this fantastic destination
The Low Season Months are:
February – March – April – September – October, and November.
High Season: More people don't necessarily mean bad, during this time is easier to squeeze into Last Minute day tours or even multi-day cruise, at special prices, for this you, however, need time prior, most of the cruises depart from Puerto Ayora, so that is the airport you need to fly into.
High Season Months: 
May – June – July – August – December, and January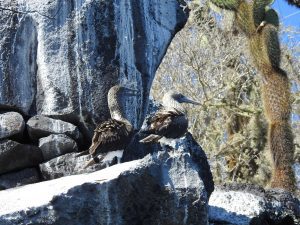 Worst Time to Go: Nothing in the world is perfect, not even in Galapagos, most probably the worst time to be there is during one of Ecuador´s holidays, as national over-tourism floods the islands, and can bring noise and overcrowded local attractions, especially if they are free of entrance.
Remember these islands are part of Ecuador, and we Ecuadorians have more right to be there than anyone else on the planet, however, we´ve experienced some unpleasant times due to these dates, as they add up to the already over demand the islands have, sometimes you can miss out in spots to go to a day tour.
The Ecuadorian public holidays you want to avoid are:
Carnival – Easter – 9th of October – 1 and 2 of November
Winter Getaway: Ecuador is considered a country where spring is eternal, in Galapagos you could say it is summer all year long, so if you want to escape your Nov/Feb or June/August winter.
If you are already planning your adventure for 2020 or 2021 find the 7 best Tips for your Galapagos Islands getaway here
Do you need more info? contact us at [email protected] 
you can also reach us via WhatsApp at +5939984311282, or use the contact form below,