9 Recommendations to Train for Chimborazo Climb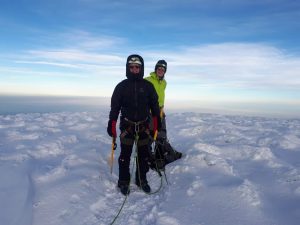 As of July 1st, Ecuador is ready to receive international tourist on this new Post COVID c life, we are ready to start working, ad leading expeditions once again, if you have been thinking about training for Climbing Cotopaxi or Chimborazo, here are 9 Recommendations to Train for Chimborazo Climb.
Chimborazo is a nontechnical climb, from start to finish, the gain in altitude is about 1,4 km (less than a mile) trekking/climbing for about 12 km (6 miles) uphill on a zig-zag.
No experience is needed for climbing Chimborazo, however, we encourage all of our clients to prepare themselves physically and mentally for the task, in order to enhance the chances of reaching the summit.
If you are a beginner, these tips will take you about 3 months to be prepared, if you are experienced, we recommend you to look at tips 6 to 9, enjoy the read.
1 Walking: This works for both beginners and experienced, climbing Chimborazo consists of constant movement, walking daily, will slowly build up your endurance you need to take the prolonged trek/climb to the summit.
You can set up goals of time and distance, giving yourself a longer goal to be achieved in your free time (weekends) it can be as simple as :
60 -minute walk daily + 2-hour walk weekends
2 Running: Even though there is no running involved in these expeditions, through the years we´ve helped many marathon runners, and enthusiasts, on their mission to reach the peak, we have encountered that it is highly probable that their training helps them a lot to endure the long hours of the climb to the top, thus just as we suggested before, and if you are a beginner after you get the hanging of the walking, you can speed up your pace and start doing some running as well program yourself to the next level
45 minute run every day – 1 to 2 hour run on the weekend, make sure you have a resting day, recovering is important.
3 Running and Walking: Now its time to mix these activities, in order to work further into the endurance, and as far as covering distances go, remember that the more distance, and time you are able to endure, the more chances you will have to succeed on your quest to the summit.
Therefore, you can run to a certain distance and come back walking, it can be something like so:
Every day 5 km (half running half walking) on the weekend 15 km run 5 walks 5, don't forget to add the resting and recovery day.
This video is from one of our clients, who is also a very motivated athlete, he is from the USA you can follow his channel in order to have an input of the climb from one of our best clients, he also conquered Cayambe and Cotopaxi with us.
4 Stairs: Do you live in a tall building? or do you have access to high rise or a tall edification? Going upstairs and actually working with gravity, will give your muscles a very realistic exercise, as it stimulates the movement of going uphill.
Going downstairs is also crucial, if you are to endure the climb to the summit, is inevitable to return, climbing down uses different parts of your leg muscles and also your knees, therefore, stairs can be a really good way to exercise and start building your body for the challenge!
The stair machine does not give you the same stimulation, actual stairs going up and down will.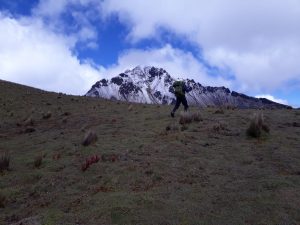 5 Trekking or Hiking:  If you made it this far, or if you are already fit, is time now to start getting serious on your trekking and hiking activities, this means, daily walks in a nearest outdoor location, and weekend getaways  2 – 3-day trips, prolonged distances of 15km (10 miles) to 20 km (13 miles)
Trekking this distances in the outdoors will help to get used to the rough terrain, especially since Chimborazo is an extinct volcano, this means before reaching the glacier, climbers have to trek a rocky terrain.
You can also prolong your holidays in Ecuador, by doing some treks in the highlands of the country, this works very well for adapting to altitude too, there are several free trails round the country, or you can add one of our adventures and receive a bundle deal,
For Trekking in Ecuador expeditions, you can find out more here
6 Strength: Gym workout is also very helpful, building strength in your muscles, especially in your legs, will have effects on the time you reach the summit as well as the possibility of enduring the beating through several hours of activity.
7 Smaller peaks
If you have any mountain close to your location, giving them a go is a good idea, once again the movement made in the real outdoors will always be as close to the real thing!
Remember that Chimborazo is not a technical mountain, this means anyone that is well prepared can do it, with no need of special knowledge on mountain climbing.
Un contrary to other peaks of above 6000 m, in Chimborazo we drive all the way to 4800 m this gives leverage to climbers that want to attempt the summit.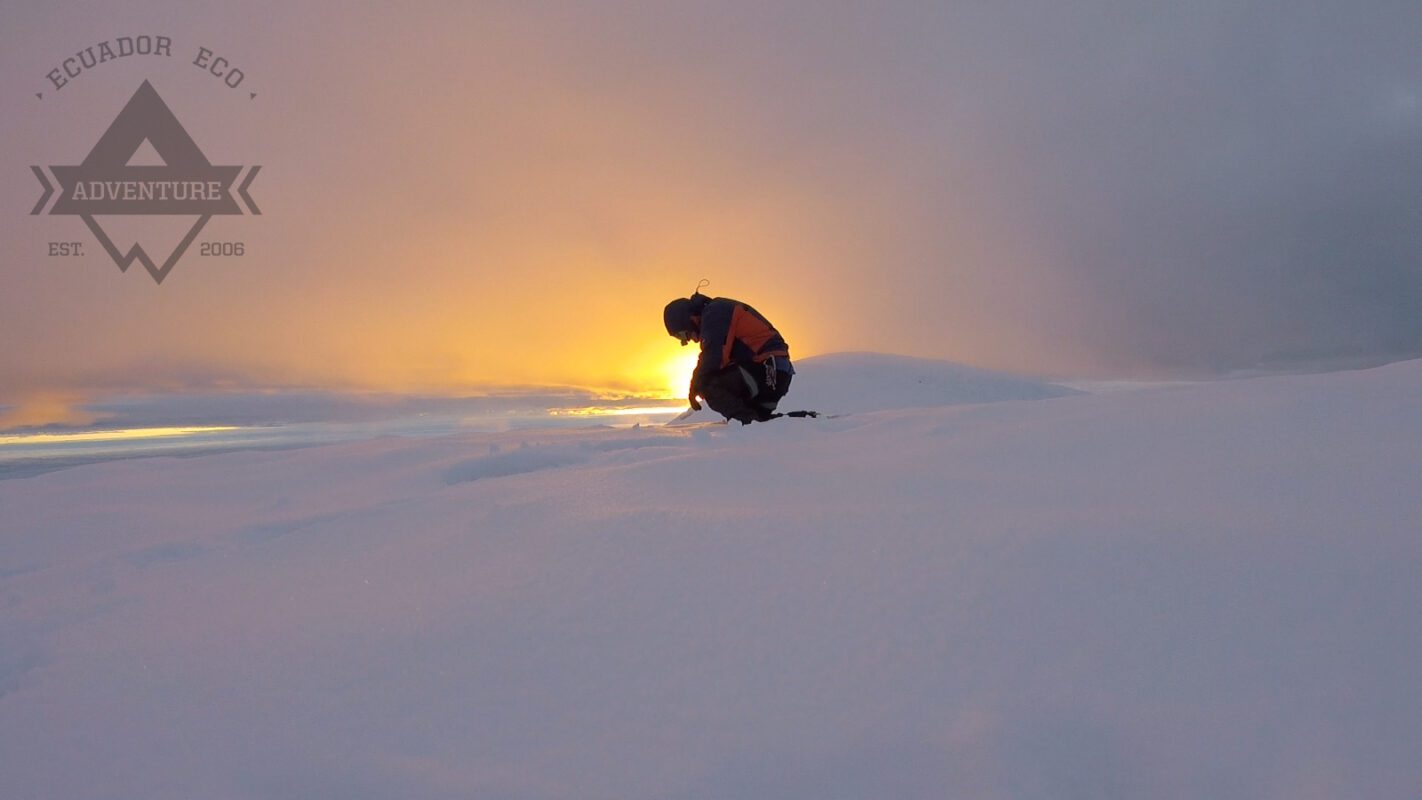 8 Walks with Crampons:
Literally, Chimborazo climb is mostly a walk with crampons, there is no vertical walls, no glacier climbing, no need for 2 ice axes, fixed points, etc.
If you have the chance to get familiarized with crampons prior the climb, we definitely recommend doing so, if the client wants to bring their own this is also great.
The crampons you need, are usually any 10 -12 point crampons, semi-automatic, or automatic, this depends on you, some nice items found here
9 Acclimatization and adaptation to altitude.
Once you have achieved most of these tips to prepare your self for the Chimborazo climb, the most important thing now is acclimatization, which means, getting used to the high altitudes of the Andes.
Here is a quick piece of advice, 3000 m is not high enough, we set up plans from 4 days on, which consists on spending at least 1 night at 4000 m prior to the climb.
The altitude is something that needs to be worked periodically, and it can be achieved if you follow our recommendations, such as trekking a smaller peak or doing a trek in Ecuador Andes prior to the actual climb.
Do you feel like you need more information? we can gladly assist you and personally train you for the challenge, feel free to send us a WhatsApp message for instant Chat at +593998311282 (or use the chatbot in our site)
Or send us your inquiries below:
Please send us an email: