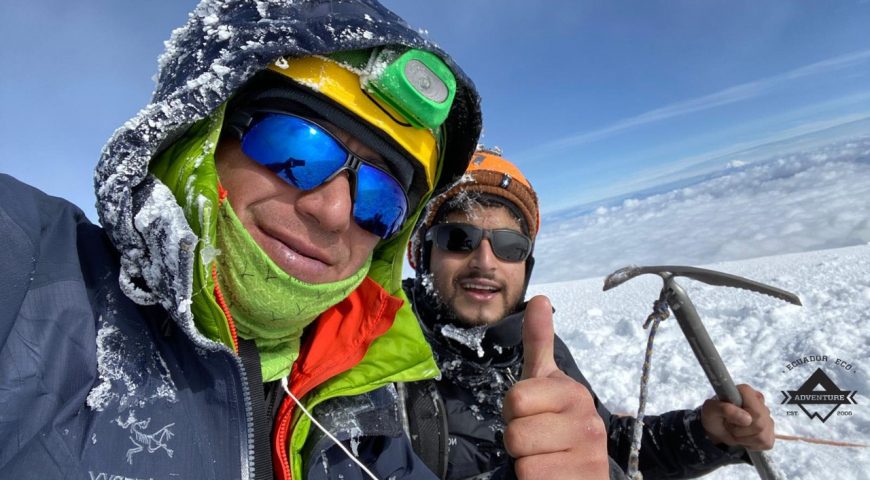 Ecuador Mountain Climbing 2021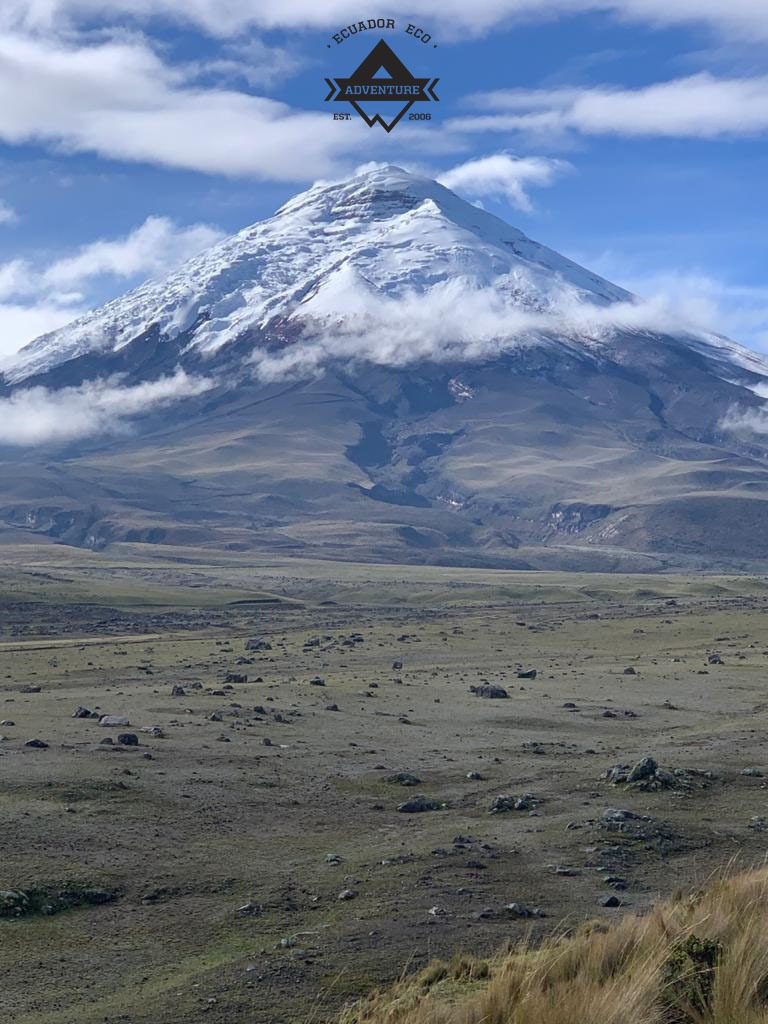 So 2020 is over, and our company as many others around the world suffered a huge impact due to the Covid-19 crisis, However, this post is not to look back into our struggle during the global reset, but more on the way we have been able to recover and work again after 6 months of stand by.
As of July 1st, some of Ecuador´s National parks open again to the public, which allowed people to get outdoors, there was a curious phenomenon after lockdown, which implied, more and more people were getting into the outdoors, and enjoy activities like trekking, hiking, camping, etc.
As of August 29th, we were finally able to go into the roofs of Ecuador, and mountain climbing was allowed.
from then on, we have been working relentlessly and under high demand, on September and October we had a high demand with local national tourists, and as of November we started to receive international clients frequently, December was yet our best month, we received over 35 international clients, and January we are expecting just about the same number.
in this particular post, we would like to highlight the amazing work our guides do, starting by little in the first days after the pandemic, to the latest climbs in the highest volcanoes of Ecuador.
Currently, we are the only tour operator in Riobamba working frequently and with high demand, and due to the crisis we are saddened to say that our competitors have seized to exist (90% of tour operators have closed)
We would also like to share some of our recent reviews on TripAdvisor, reviews that allowed us to receive the 2020 travelers choice award
Scot Wiseman – New Mexico USA
The trip I planned through Ecuador Eco Adventures was one of the best experiences of my life! Words can hardly describe the joy I felt after successfully summitting Cayambe, Cotopaxi, and Chimborazo. My stars were aligned on this trip. It all began with me reaching out to
Wlady on What's App. He was always available to answer every question I had, and he constructed the perfect itinerary for me, with rest days and acclimatization carefully factored in. Most incredibly, I decided a mere two weeks in advance that I'd be coming to Ecuador, and within a day or two, Wlady hustled to put all the wheels in motion. The weather in mid-December was darn near perfect, and I felt confident in my preparation and conditioning. Everything I needed for success on these mountains was at my fingertips.
I will be frank, when you sign up for one of these tough mountain climbs, understand that YOU are the number one factor that will determine the success of your trip. Cayambe, Cotopaxi, and especially Chimborazo are not beginner climbs. They are serious mountains at high altitude. Come prepared and your guides will be able to get you there! If you are coming from the United States, I recommend learning crampon techniques and ice ax self-arrest on a lower-elevation mountain like Rainier. These climbs in Ecuador are very quick, and there isn't much time to train these necessary skills if you don't already possess them. Instead, you want your focus in Ecuador to be on acclimatizing to the extreme altitude, not learning how to climb.
Wlady has wonderful suggestions on how to acclimatize, and with his help, We put together a great program. First step included staying in Quito several nights at over 9,000 feet, climbing Ruco Pichincha (15,400') which is easily accessed via cable car, and then increasing elevation with each mountain- Cayambe, Cotopaxi, And finally Chimborazo. I was on a "staircase" as Wlady put it!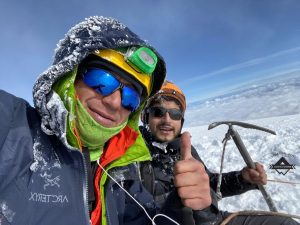 Endurance training should also be part of your conditioning. Expect to be moving 12 hours to go to the summit of Chimborazo and back. Walking, or hiking long distances is the best thing you can do to be ready.
I found it advantageous to bring my own gear, and climbing clothing, because
I was already familiar with how to use it. Whatever you don't bring, Ecuador Eco Adventure is happy to provide, and their gear is highly functional!
Once you have adequately prepared, all you have left to do is trust the highly qualified ASEGUIM guides who will show you to the summits! 🙂 All three guides I had- Juan Carlos Silva for Cayambe, Wily Rivera for Cotopaxi, and Jose Gualancañay were exceptional.
The only thing I will do differently in the future is to learn more Spanish. While you can get around Ecuador fine with English alone, speaking Spanish will only enhance the experience! So, I'll be hitting Duolingo hard the next few months and practicing with Spanish speakers in my home state of New Mexico. One thing is for certain. I will come back to Ecuador, and will once again enlist the services of Ecuador Eco Adventures. This trip was the start of what will be a lifelong love for this beautiful country.
Vivian Trembley – San Francisco California
We organized a Cotopaxi and Chimborazo climb and highly recommend Ecuador Eco Adventure.
From the start, the owner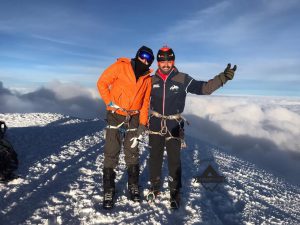 Wlady was extremely responsive and took the time to answer the countless questions I had – he was an absolute pleasure to interact with and is extremely professional and went above and beyond to ensure our experience was executed flawlessly. Every precaution is taken for COVID and we felt safe and secure the entire time.
My guide for Cotopaxi and Chimborazo was Paul Hinojosa and he is ABSOLUTELY AMAZING. He is undoubtedly the person you want guiding you on these challenging climbs given his decades of experience and high level of expertise. His English skills are excellent so communication was easy and I found his personable and warm nature an invaluable source of encouragement and support. He's simply fantastic and hands down the guide you want if he's available. We were able to successfully summit Cotopaxi which was a wonderful experience thanks go Paul. He saw that I was just focused on the climb and wasn't able to take many photos, so without asking he took loads of pictures of me and the scenery and I can't express how much those photos mean to me. He's so thoughtful and knew it was something I'd treasure. Although the weather for Chimborazo didn't allow for a summit due to avalanche risk, I had a great time heading to high camp with Paul and our porter Fernando (you must request him – he's amazing). I felt so taken care of as it started to snow, they quickly set up our tent and had hot soup ready almost immediately.
The owner Wlady was incredibly responsive and flexible helping us with our changing schedule and preferences which is a testimony to his high level of professionalism (and patience 🙂 – we are admittedly high maintenance clients!)
Bottom line, Ecuador Eco Adventure is the top climbing operator in the country and I recommend them without hesitation. The owner is working on opening lodging in Chimborazo and I'm sure it will be fantastic. Wlady will do everything possible to ensure the best possible experience and maximize your chances of summiting.