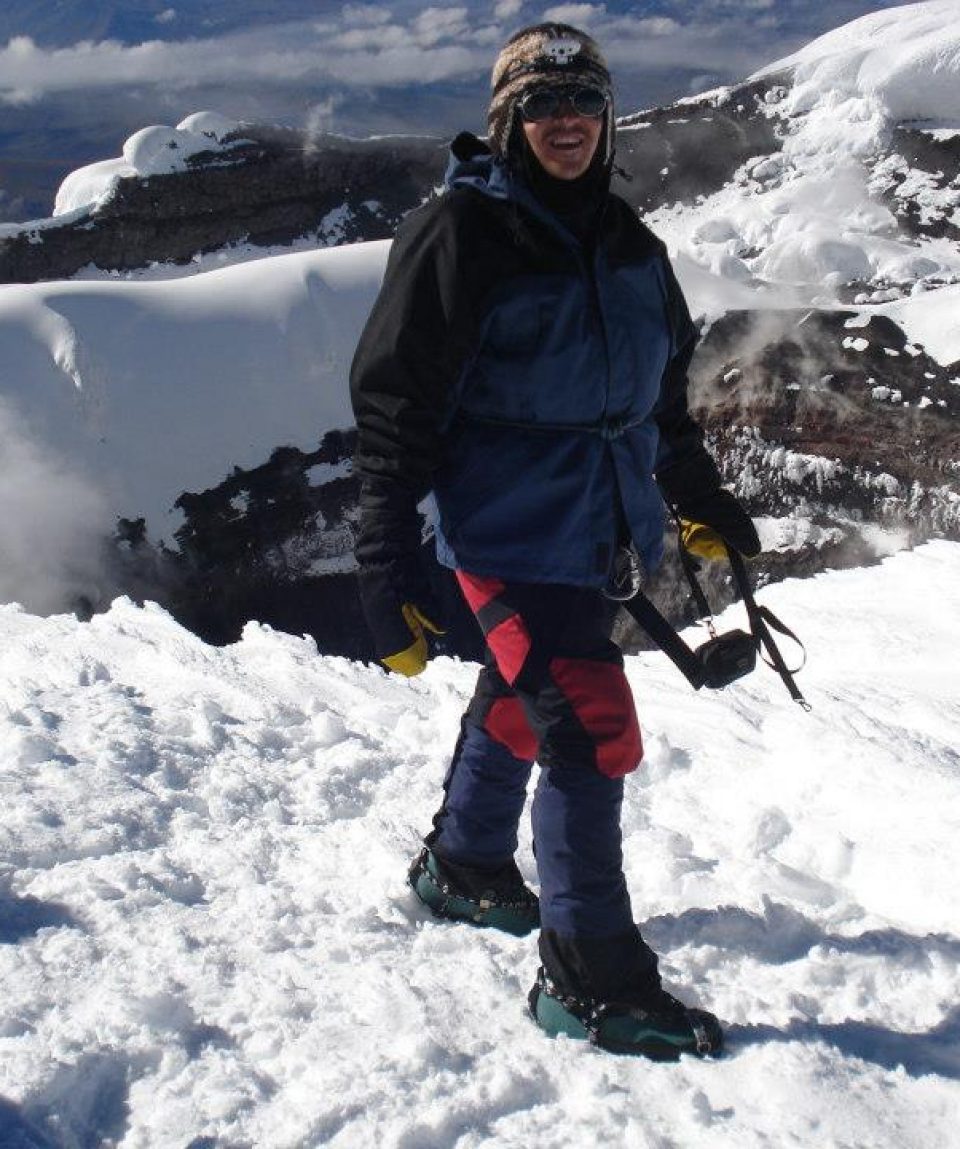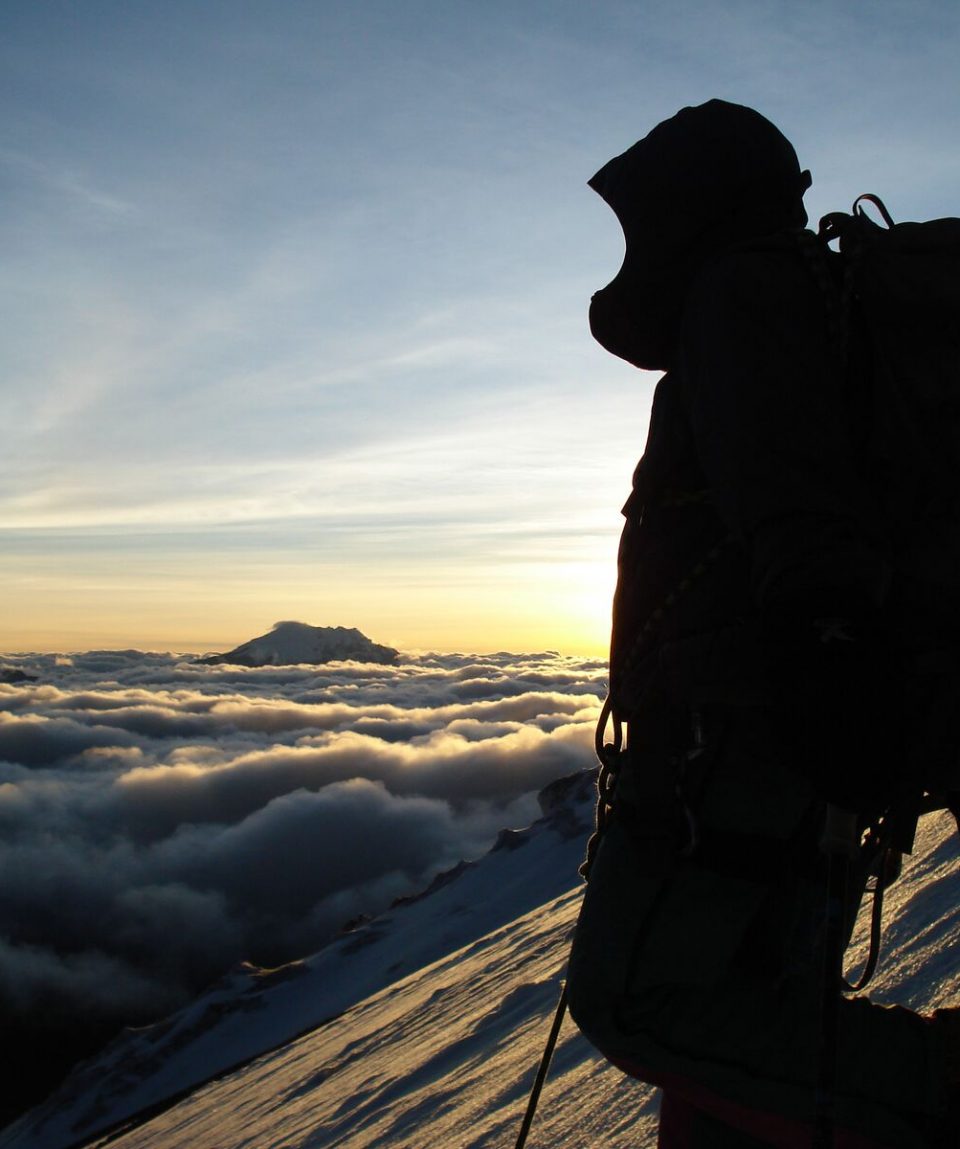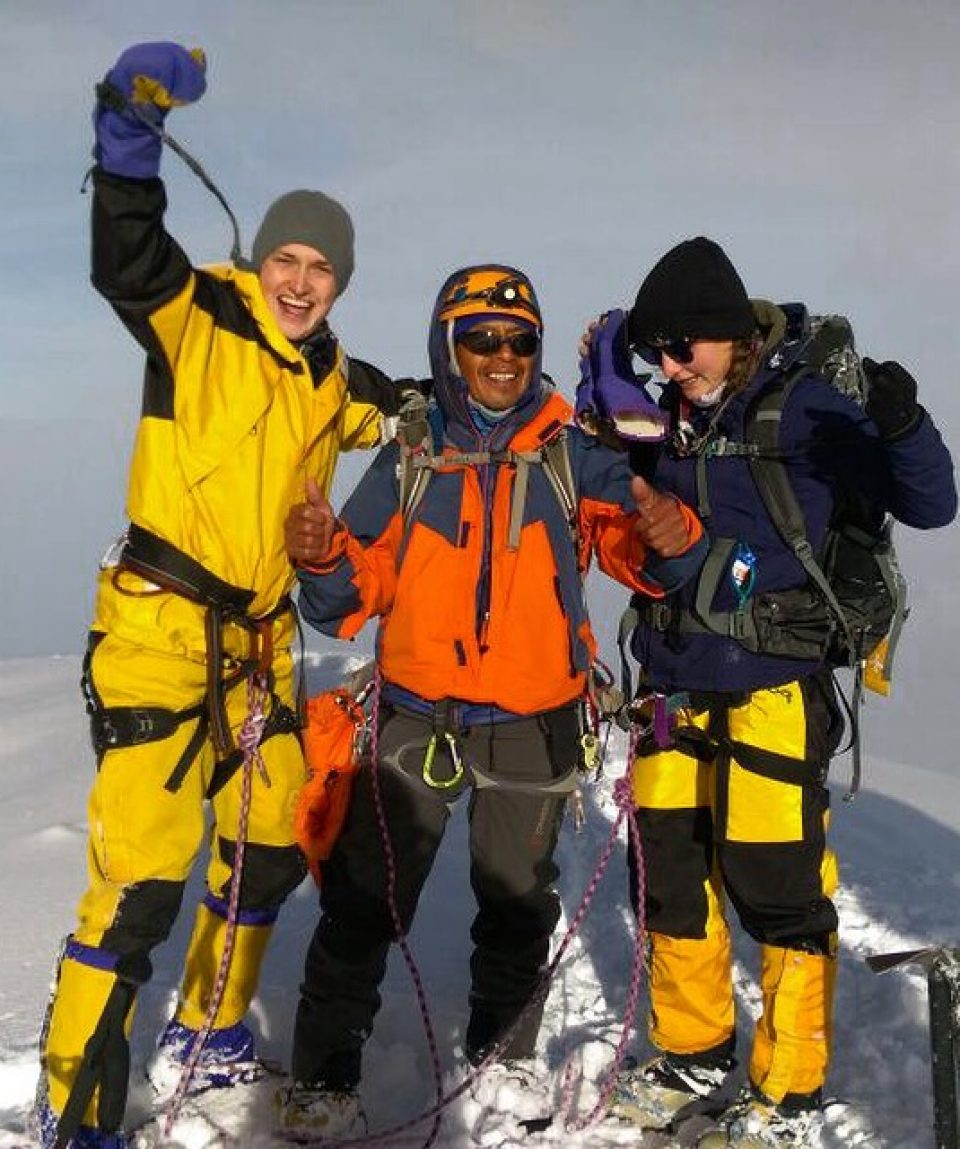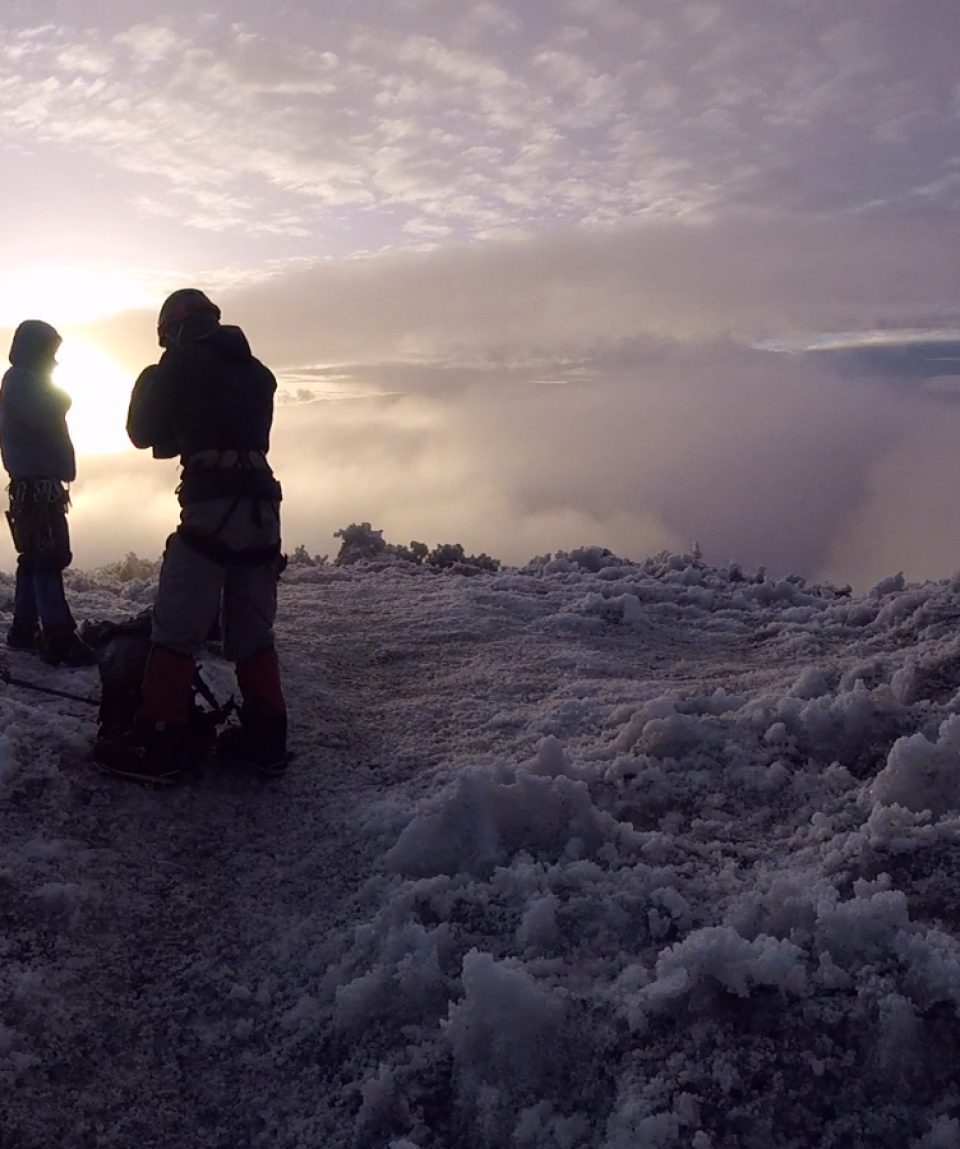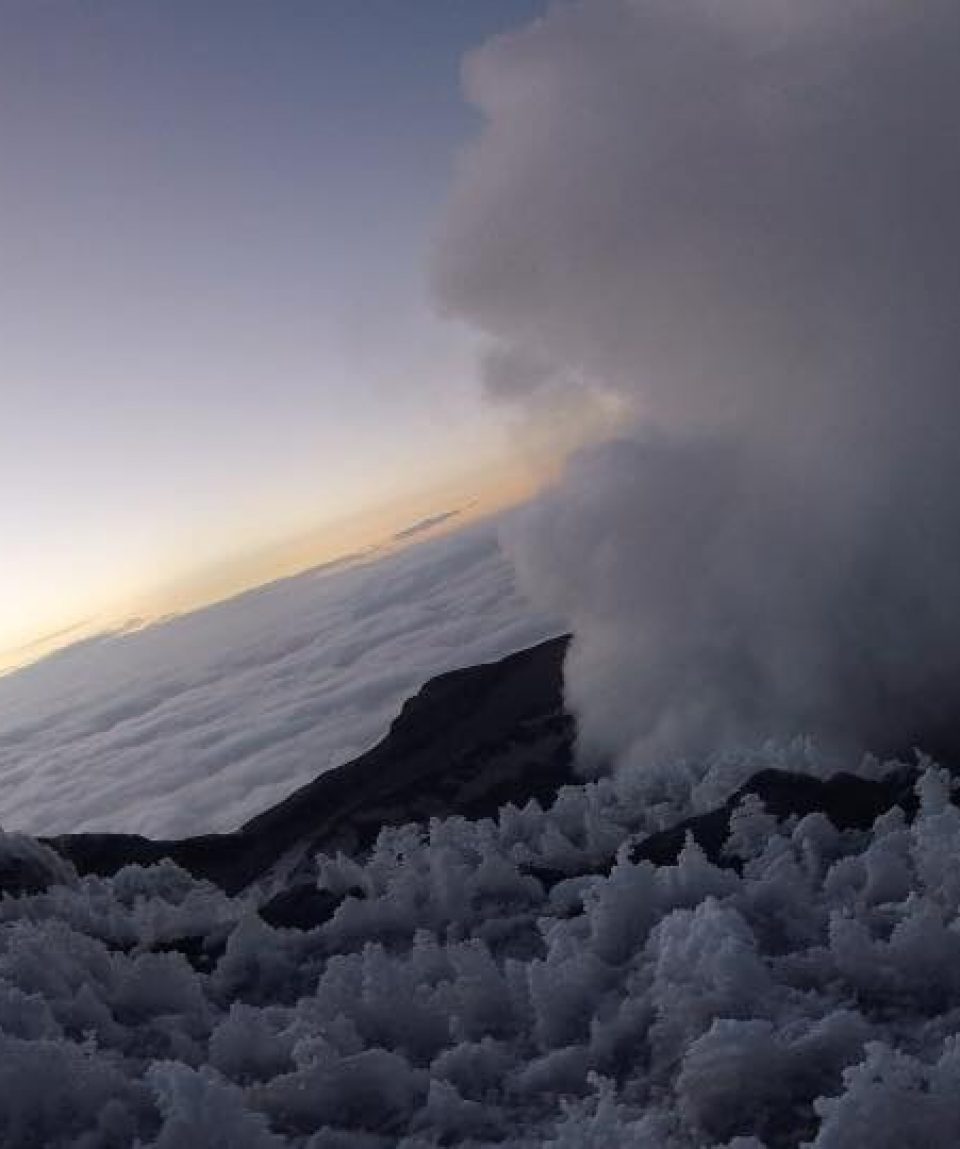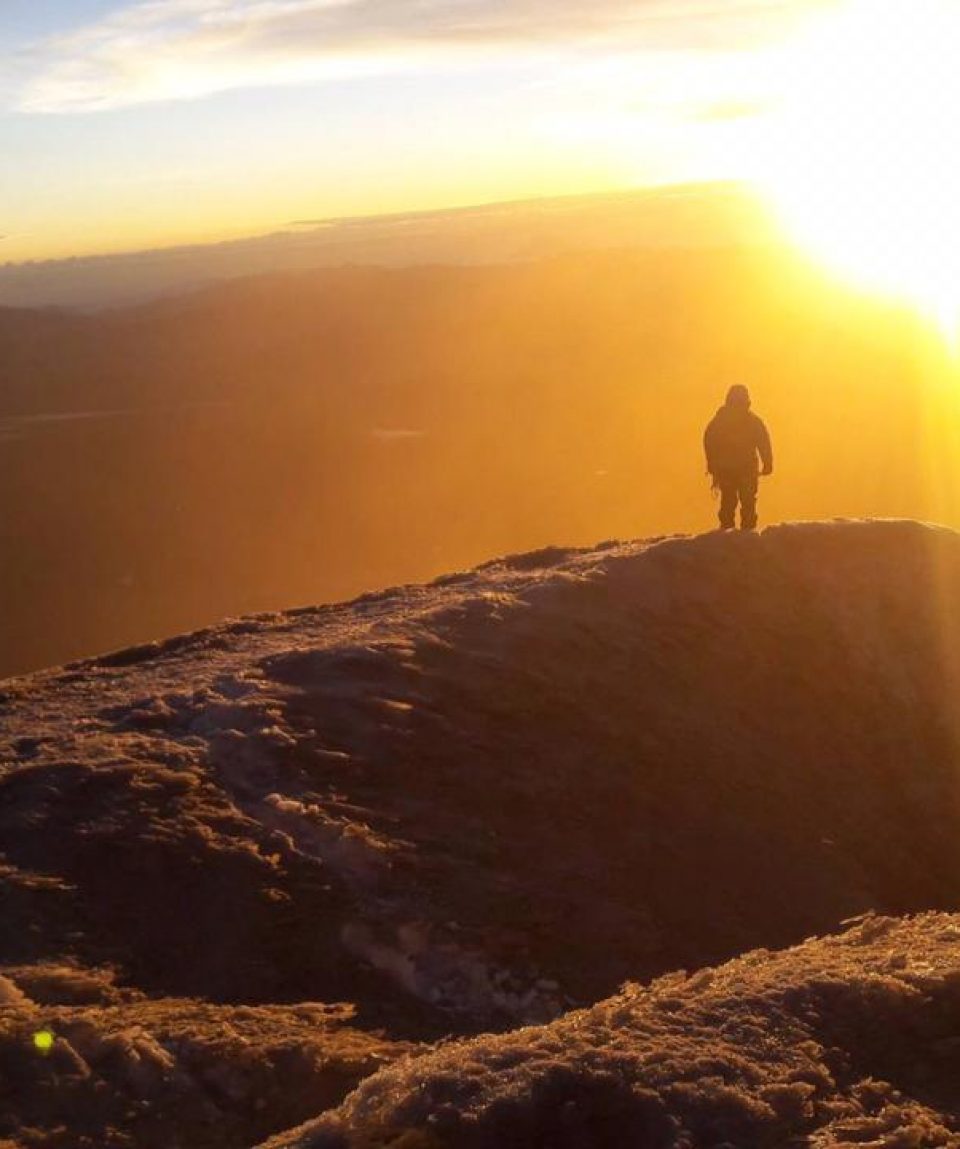 Climb Cotopaxi
Climb Cotopaxi Volcano expedition, within the Cotopaxi National Park, is the second largest mountain in Ecuador and its 5,897m (19,347ft) summit makes it one of the largest active volcanoes in the world.
Mount Cotopaxi is the most popular climb in Ecuador because of its stunning views of the crater at the summit and because backpackers with no mountain climbing experience can attempt the climb.
Is Cotopaxi Open for Climbing?
After Volcanic Activity in August 2015, the government closed Cotopaxi National Park to the public for 2 years due to safety concerns. The Cotopaxi mountain is now open again for climbing as of October 2017 now that the volcano has settled.
For safety reasons, there is a maximum of two people per ASEGUIM certified mountain guide. If you are climbing solo it will be only yourself and the ASEGUIM certified mountain guide.
Pricing:
Cotopaxi Tours Costs
If Alone $420 – 1 climber /  1 guide
If 2 people $290 – 2climbers / 1 Guide
Climb Starts from the Jose Rivas mountain refuge, at midnight, we need at least 4 days in order to make all the paperwork and reservations effective in order to book.
Training for Cotopaxi; We recommend for climbers to get well acclimatized prior to the start of the expedition. Cotopaxi can be a difficult trek, though without much technical experience needed. To ensure your chance and experience of reaching the peak of Cotopaxi, we recommend some time for your body to adapt to the altitude, so you can be in your best condition.
Are you Traveling alone and looking for companions to Climb Cotopaxi? Check out our available dates and open tours here
Do you want to Climb Mount Cotopaxi? Are you looking for Companions to share costs? Join an existing group in our confirmed dates, more info here
Would you like to know more?
Please send us an email: 

Vacation Style Holiday Type

Camping

Hiking

Mountain

Peak

Tent

Wildlife

Comfort

Activity Level

High-Altitude Climbing
All about the Climb Cotopaxi.
Expedition starts on request with 1 or 2 climbers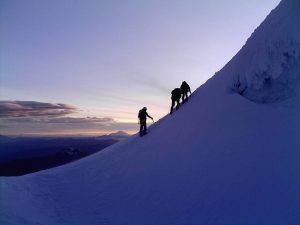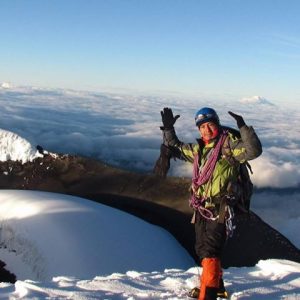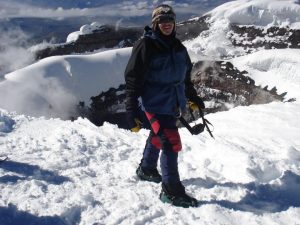 The tour package inclusions and exclusions at a glance
What is included in this tour?
Items that are included in the cost of tour price.
ALL Equipment: snow boots, crampons, ice axe, etc
Warm clothing suitable for climbing the mountain
Transportation to and from Mount Chimborazo
Entrance permits to the Chimborazo National Park
Accommodation in the Refugio (Base Camp)
Dinner in the Refugio before the climb
Snacks and Drinks during the climbAll breakfasts, lunches and dinners & dining
What is not included in this tour?
Items that are not included in the cost of tour price.
Travel insurance and other emergencies.
Extra snacks and water
small back pack to carry snacks to the summit
Day1

Cotopaxi

Pick up and transfer from Riobamba or Latacunga
Gear check
Entrance ad registration in Cotopaxi National park
jose Rivas refuge – Dinner at 5 pm
midnight start Climb

Day2

Summit Cotopaxi

Summit by 6-8 am – Return to Refuge
Breakfast
Transfer out to Latacunga or Riobamba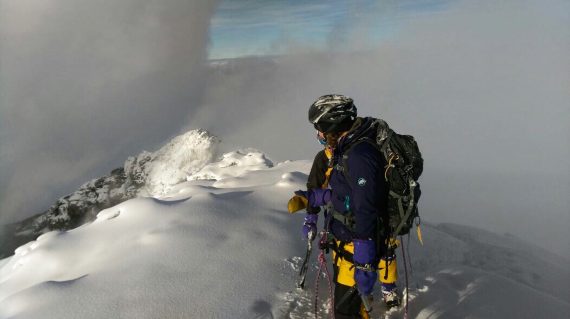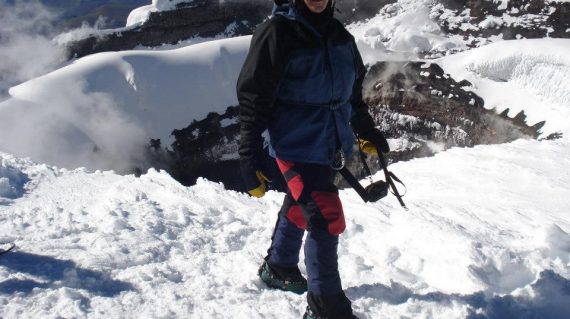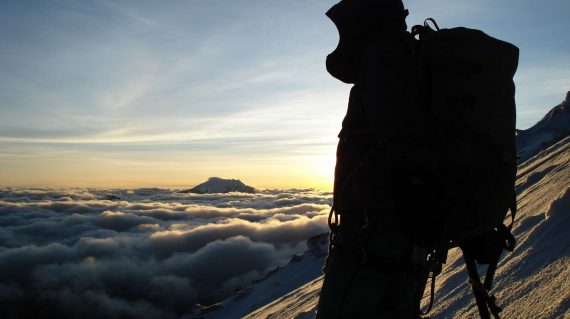 Jose rivas Refuge