7 Tips for Galapagos Islands on a Budget
Galapagos Islands on a Budget? Are you planning to visit the Galapagos Islands?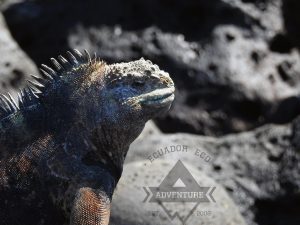 The costs involved in taking a trip to this iconic part of the world, and the ridiculous prices listed on the internet, tends to make people scared from going there, even though this will take a considerable part of your travel budget, there are ways to prevent making a huge hole in your pocket, in this post, we are happy to share our knowledge, and give you the best options so you can make the most out of your dollar.
Flights: This is the only way to get legally to Galapagos as a visitor, anything you may have read from back in the 2000s is no longer an option, there is no military flight or boats as some bloggers may suggest, be wise on choosing your flight carefully, we recommend to fly into Santa Cruz – " BALTRA" This island is in the center of the archipelago, thus from here you will find more options for a day visit and activities in other parts of the islands.
1. Buy your ticket online: Ok so this is no secret, however, if you want to score the best deal, for under $300 you should look for this flight before you plan your Ecuador time, this means you can get a good deal and allows you to have flexibility on dates, probably buying it last minute, will mean paying way over $40
2. Cheats: Our website offers cheaper flights to the Galapagos islands Click Here
The prices listed here are for Ecuadorian passengers, usually, $100 off from the international tourist price, however,  in order to avoid getting charged in the airport, you will need to:
Fly only with "hand luggage" this means a small cabin and a backpack only
Do you check-in online
print your boarding pass – and go directly to the boarding rooms
Look out for TAME flights they are a national Ecuadorian run company (government sustained) they are known for canceling flights and giving clients an uncomfortable time.
3. Look up Ecuador Festivities national holidays and long weekends: This dates will make prices skyrocket as Ecuadorians move within their country for holidays, this also means that some of the attractions or beaches in the islands will be crowded, many people, we Ecuadorians are known to be loud as well if you are looking for a peaceful time, this is not the time to be there. Hotels also are looking into getting a cut out of the flow of tourist and they raise the prices sometimes to double.
To have a look a the dates you should be avoiding Click here
4. Prolong your stay: the minimum time you can be in the islands is for 4 days, there is nothing for 2 or 3 days, as you need half a day to fly in and fly out therefor, if you are looking to stay 4 days, think about staying 5, if you are planing 6 days, you may want to stay 7
this will give you also free time in the islands to enjoy some of the free attractions that you can visit on your own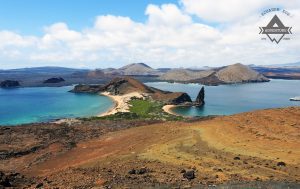 further bellow I will list them so you can also take this as an advantage for you.
5. Look out for overpriced tours: Don't get excited over a nice website, or a foreign-based company, look for local companies and tour operator agencies, and if you have the time and flexibility, book directly in the islands, just FYI in average the cost of staying in the Galapagos can go from $170 to $250 per day, this usually includes:
Accommodation
Activities or day tours
Meals during the activities
This rule may also apply to cruises, $150 – $180 on budget boats, look out for $250 per day for Tourist superior and Catamarans, and $300 – $450 first-class boats.
6. Find a Last-minute Cruice: send us an email and we will be able to send you a list of the boats available on the dates you are looking for, last-minute deals appear 3 -4 weeks prior to the departure of the boats.
7. Free Attractions in the Galapagos islands – "Do on your own" – Galapagos Islands on a Budget
This is what you need your extra days for, so you can relax and visit on your own time, look out for this spots, also in case a tour-operator is trying to include it in your tour plan, this means they are profiting out of a free for all activity.
San Cristobal:
La loberia beach
Sea lions beach
Santa Cruz
Charles Darwin Station
Las Grietas channel
Tortuga Bay
Isabela:
Concha Perla
Sorrow wall – you can trek or bike there
 Breathing center of giant turtles
Finally, if you need some ideas of affordable tours in the Galapagos Islands, make sure you visit our website and offers in the Galapagos Island tour section