Climb Cotopaxi and Chimborazo on a Tight budget
Is It possible to climb Cotopaxi and Chimborazo on a tight budget? 
On a daily basis we receive many emails from clients from all over the world, requesting expeditions to the summit Cotopaxi which is the most popular climbs in Ecuador, even one of the top 10 most climbed peaks in the world, as well as Chimborazo, Ecuador´s highest peak, and the point that is closest to the sun from earth, measured from the center of the planet, it is higher than Everest, making it the closest spot from earth to outer space.
As a Legal tour operator, we are obligated to comply with current laws and regulations, this means, that our fees are set accordingly to the costs of running the expeditions with all the requirements needed by law, which specifically are:
Hiring a certified ASEGUIM guide who also has to be accredited by the Ministry of Tourism.
Taxes – costs to issue the permits to access the national parks
The use of the only mountain refuges allowed and accredited by the ministry of environment.
This means that the prices that we and other tour operators offer are set upon the country's regulations.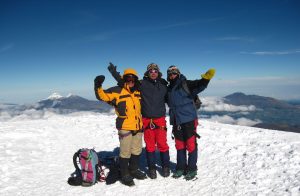 Now and then we receive some requests, form people in a budget, or simply not willing to spend their hard-earned money on the expeditions, some even use blogs or books written many years ago, to sustain their requests and claims.
In the past year, there has been a total of 3 fatalities in Ecuador´s Andes, the most recently last November, where there was a fatal accident in Cotopaxi, triggered the new regulations in Cotopaxi, that have been worked over a 5 year period of time, therefore, as of December 2019, the national parks are more strict on allowing the activity to happen if you are not within the parameters that are asked by law.
If you are looking for a "deal" or just looking to save some money, on climbing this is what you need to know before you sign up for a trip:
Guides are not allowed to take independent expeditions: Even if you hire a cheap guide in order to save some bucks for your trip, he or her, will need the national park permits, this means that only a tour agency can provide this paperwork legally, a mountain guide, is not allowed to just show up in the mountain and ask for permission to pass the entrance of the national park, all guides must have 2 certifications
Accredited by ASEGUIM – this is the only entity that trains and certifies mountain guides in Ecuador
Accredited by both the Ministry of Tourism and the Ministry of Environment
2. Updated info: If you hold in your hands a lonely planet from the year 2015, you are out of luck, whatever references they have, is from back in 2012, also the internet has made it so, that information is available for everyone, to see and compare company rates and experience.
3. No you can't find guides waiting in the mountain refuge: This is highly illegal, as all guides need to register in the entrance with the clients, this means, that if a climber suffers an accident, during the climb, there is a high chance no one finds out, as no one will take responsibility for the climb, or the expedition, or the services.
4. Climbing on your own: Unless you have been in any of our mountains and can prove you know the route, you are not allowed to do so, if you manage to pass the controls to the national park, and still feel confident about doing it, take in mind that if something happens to you, there is a high chance that no one will ever find you, back in 2015 guides found bodies of a French expedition, from back in 1995.
Additional to this take in mind most tour operators, will not rent gear to self-guided expeditions.
5. Three Climbers for 1 guide: This is highly illegal, and if a guide complies to such a dangerous request, you all will be breaking the law, and also the guide, this could happen with inexperienced guides.
6. Taking your own food: Mountain refuges are run by local businesses or people, which will not allow you to use the kitchen to prepare your meals, you are also not allowed to camp outside the refuge, even though you can set up your tent, you may encounter problems when requesting assistance.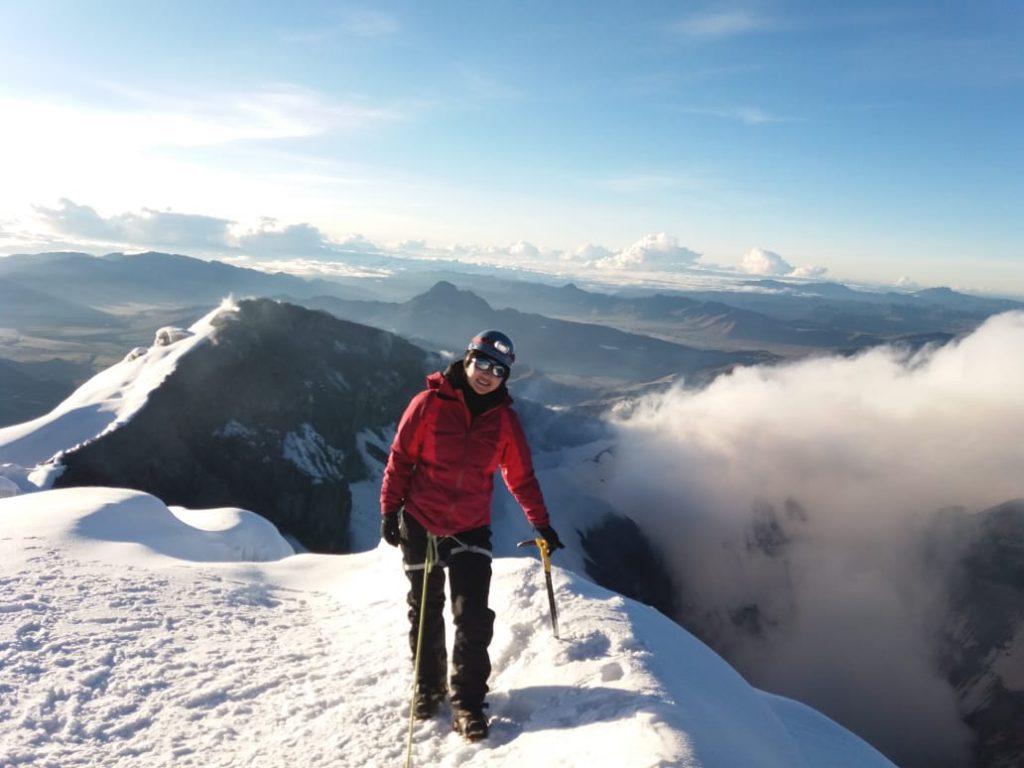 If you were considering these options, you may be in serious danger.
The best advice we can give you for saving some money on these climbs are:
Climb with a partner – Sharing costs will allow you to save up to $100 per peak
Find an existing group, also to share costs you can save up to $60 on a private expedition.
Finally, regardless of what you may find out there on the internet, blogs and more, take in mind that lives are priceless, and it is a risk-controlled activity, so make the best desition for your safety.
You can find existing groups departing for this expeditions here: www.ecuadoropentours.com
Safe Travels
---
Author: Wladimir Ortiz
C.E.O.