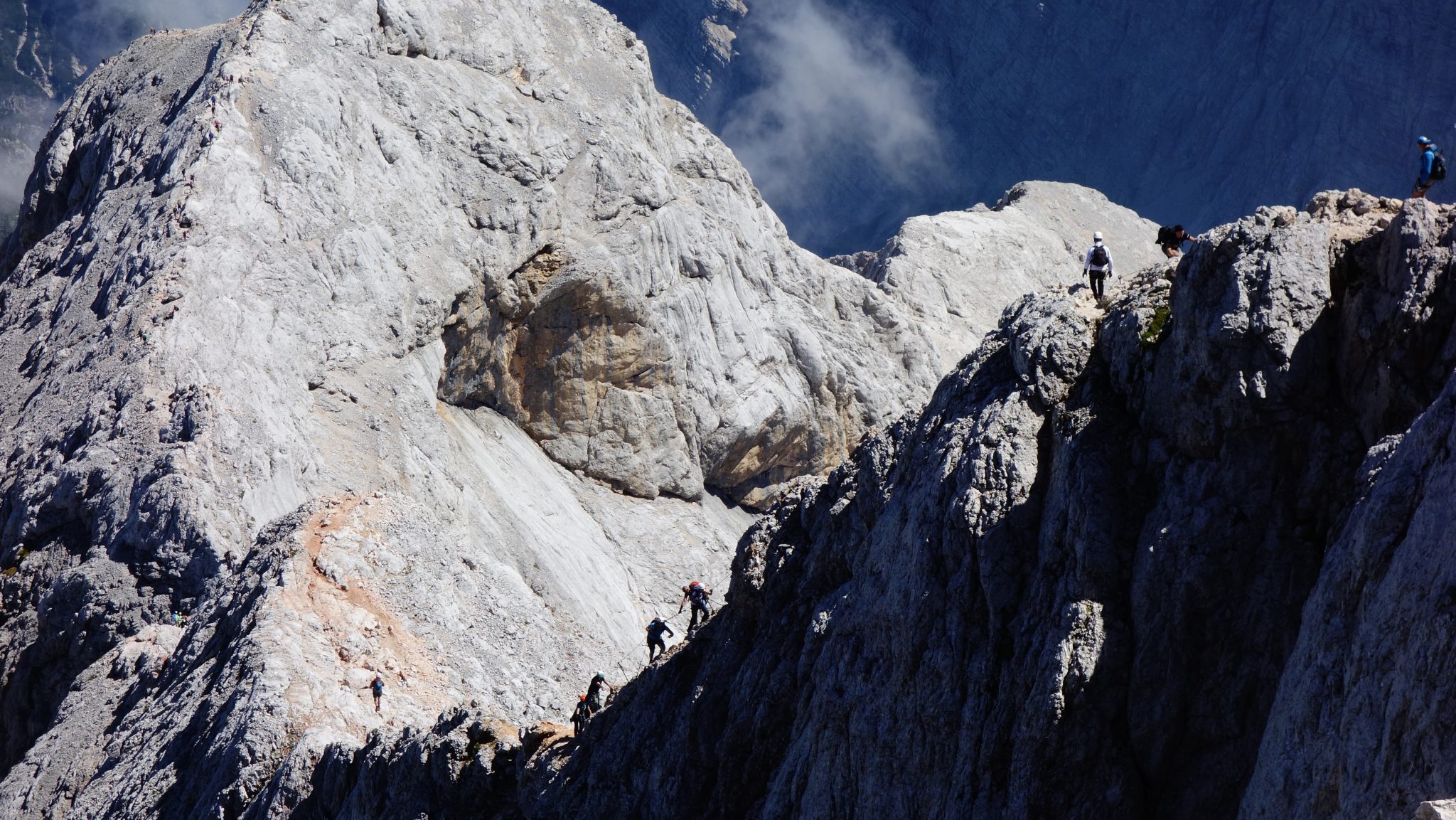 Climb Mount Triglav
Climb Mount Triglav
This is a 2864 m high summit and the highest mountain in Slovenia and the Julian Alps. It was first climbed in 1778 when four brave men – Lovrenz Willomitzer, a chamois hunter, Štefan Rožič, and two miners Luka Korošec and Matevž Kos stood on its summit. At the time it was an extremely difficult climb, the main problem being the knife-sharp ridge connecting Little Triglav with the main summit. It was so narrow, they had to ride it like a horse! Later, when mountaineering got more popular, the ridge was artificially widened and the route protected with cables.
In 1895, a local priest and Slovenian patriot Jakob Aljaž bought the land on the top of Triglav for the sum of one Austro-Hungarian gulden and built a small shelter there. It is called the Aljaž Tower – it was constructed from iron and zinc-coated sheet steel by Anton Belec, who together with four others brought the parts of the tower to the summit and reassembled it in five hours on an August day in 1895. The grand opening took place that same day, Aljaž officially donating the shelter to the Slovene Alpine Society. Symbolically Triglav became forever a Slovenian mountain and after Slovenian independence in 1991, it found its spot on the national flag of Slovenia.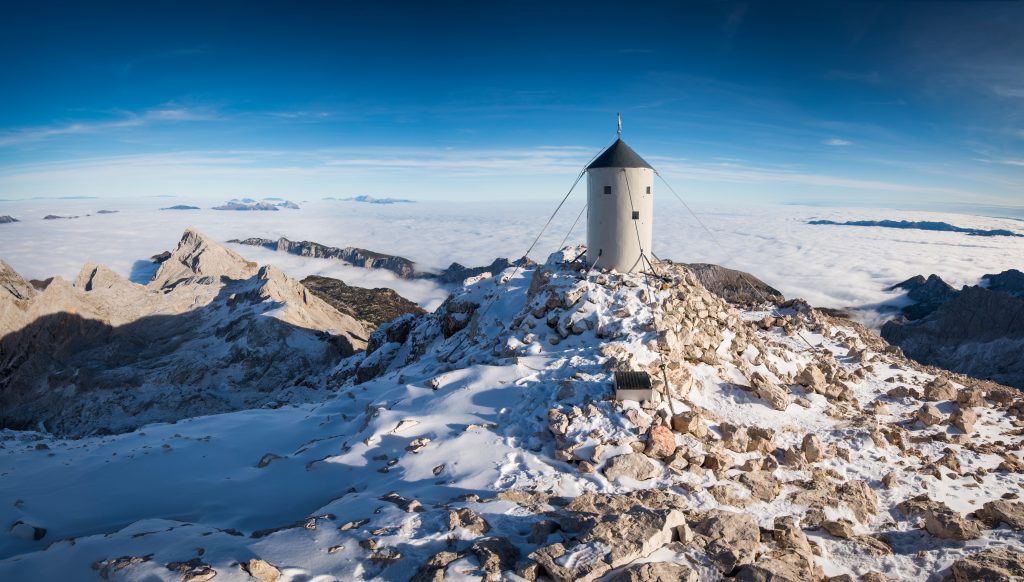 Each year, more than 80,000 people climb Mount Triglav. There are many routes leading to its summit, none of them are easy. The upper part of the mountain is ultimately steep and exposed and via Ferrata gear is strongly recommended. For inexperienced mountaineers, it is best to take a guide for the tour as there are several things that can go wrong – getting lost, getting caught in a sudden afternoon storm or vertigo on an exposed section just to name a few. Come prepared and don't underestimate the climb. The best season is late summer, from July to September, when there is no snow and the weather is stable. Reserve your spot in one of the huts several weeks ahead. We highly recommend local agency Triglavtous as they organize everything and take care of safety on the tour. Make climbing Mount Triglav a memorable experience!
Ecuador Eco Adventure partners with other responsible mountaineering companies and guides around the globe.
By: Klemen Berger – Slovenia mountain guide