Ecuador Eco Adventure Reviews October 2018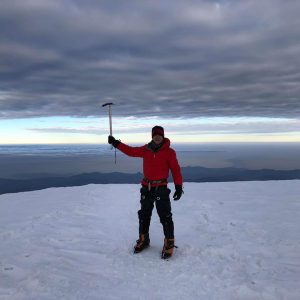 Ecuador Eco Adventure Reviews
GM Tom Mulliking – CEO Mulliking Law Frim  – Global Eco Adventures USA
Chimborazo Climb – Ecuador Eco Adventure and Wlady Ortiz were the ultimate professionals. Wlady handled every detail seamlessly. Our accommodations were excellent and the guides were experienced and eager to assist in every way. I can not imagine how our trip could have been any better. I have climbed mountains on every continent and have never had a better experience.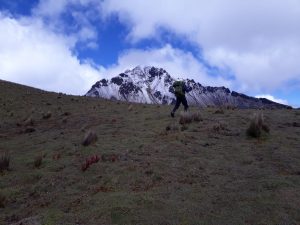 Micahel Kluger – Adventure Writer – USA
I spent 10 days trekking on the Condor trek, vicuna trek, and Altar mountains,
Wlady set everything up wonderfully which maximized the experience for me
The scenery, the experience, and the coordination exceeded my every expectation
My guide Telmo was fantastic
I strongly recommend Ecuador Eco Adventure for a wonderful experience in Ecuador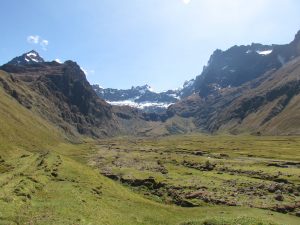 John F – Canada
My wife and I just returned from a month in Ecuador. As part of the trip I arranged the 3 day Hidden Lagoons of El Altar trek with Ecuador Eco Adventures. All the arrangements were made by email and this worked very well. I arranged to stay with them on the night prior to our trek. This turned the Riobamba Basecamp out to be a room in the back garden of the house of the owner of the company but it was fine and very convenient for starting the trek the next morning and we were able to leave all of our luggage that we didn't need to be locked up in the office.
We were given breakfast the morning of the trek and then picked up and transported to the start of the trek. It was just the two of us on the trek with our guide – Eloy (probably have the spelling wrong). The trek started at 3000 meters and the first day we hiked for 5 or 6 hours to our campsite at 4000 meters. The heavy gear was carried up to the campsite by horses and all we had to carry was our day packs which were a good thing as I was breathing hard by the time we got to the campsite. The next day we hiked up to the glacier at 4800 meters. There we had to rope up and wear helmets. The views of the lagoons going up were amazing and we were lucky enough that it was clear enough to see them as well as to see Chimborazo in the distance. Day 3 involved going back down to our starting point and returning to Riobamba.
Our guide was really amazing. Eloy didn't speak a lot of English but enough to communicate with us. He was very pleasant and patient with us when we wanted to take photos. He did all the cooking as well. There was lots of good, hearty food. Soups with dinner were really awesome and helped warm us up.
A couple of pointers if you are interested in this trek:
1. There is quite a bit of mud the first day and we were supplied with rubber boots. I thought it might be awful hiking in them but they worked out quite well. We didn't need them the second day and were also ok on the way down with just our hiking boots.
2. You should be reasonably fit to do this trek. We are both 56 and try to stay active. I was quite happy to see the campsite at the end of the first day as I was getting tired.
3. Bring warm clothes. We were fine when we were hiking but were a little cool when we stopped and were happy to have long underwear, mitts, toques etc.
4. Eloy was really an awesome guide and we enjoyed his company. Thanks so much!