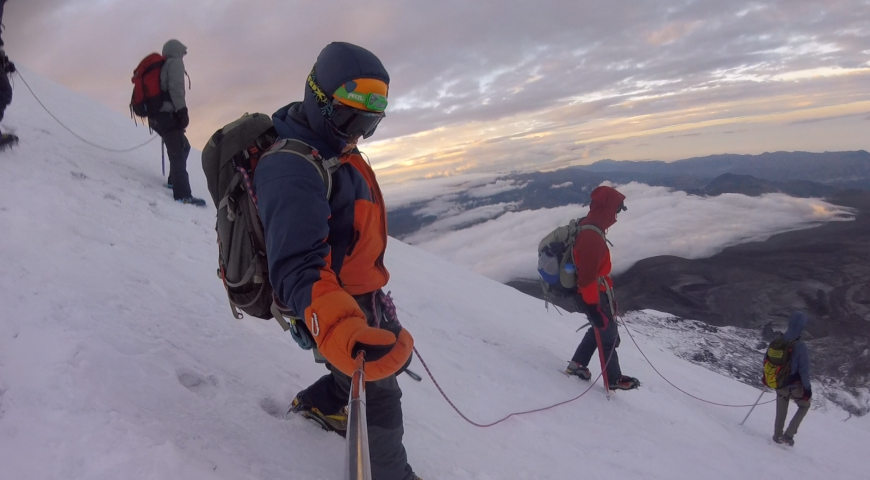 Exploring Ecuador's Climbing Season
Exploring Ecuador's Climbing Season: Challenges, Triumphs, and Unforgettable Adventures
As a team of experienced climbers and mountain guides, we have witnessed the remarkable beauty and unpredictable nature of Ecuador's climbing season. With its towering peaks, diverse landscapes, and awe-inspiring vistas, this South American gem has become a playground for adventurers seeking thrilling mountaineering experiences.
Today, we want to share with you some insights about the current climbing conditions in Ecuador and provide an update on the availability of various peaks.
So, lace up your boots, embrace the spirit of adventure, and join us on this virtual expedition!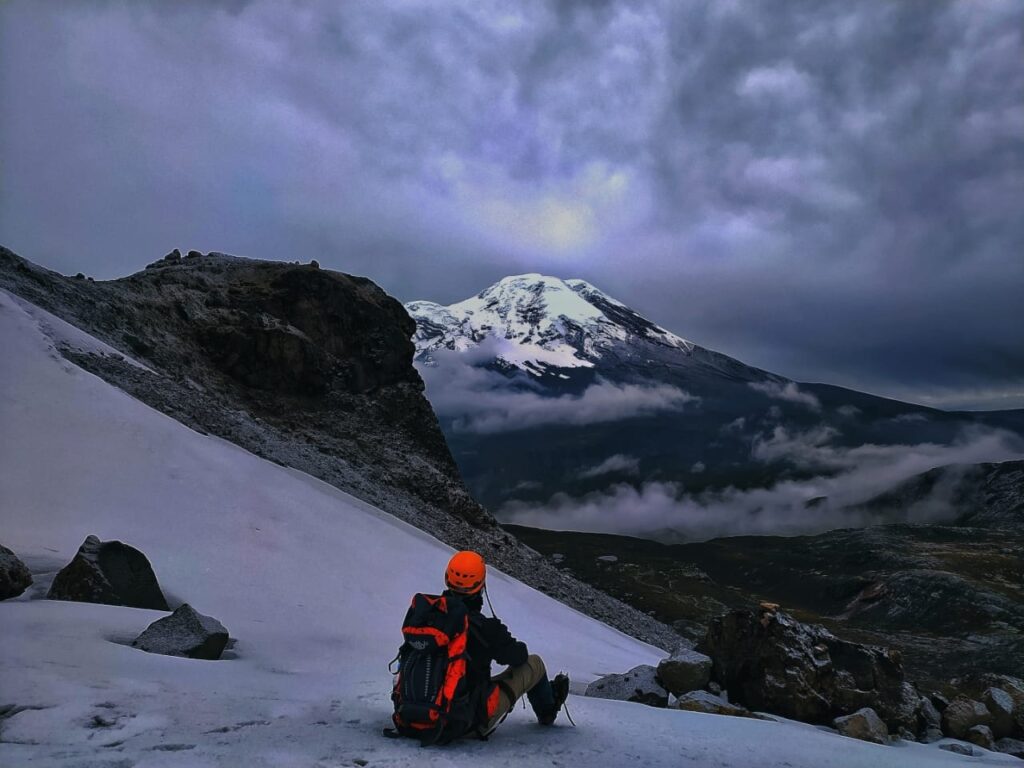 Chimborazo: Nature's Unpredictable Playground Ecuador's crown jewel, Chimborazo, demands respect and careful consideration. Due to the "El Niño" phenomenon, the weather on this majestic peak has become increasingly unstable. As a result, climbing without expert guidance can be perilous, especially when it comes to avalanche risks. At Ecuador Eco Adventure, safety is our top priority, and our seasoned guides ensure that climbers can enjoy the thrill while mitigating potential hazards. Thanks to our expertise, we have continued to summit Chimborazo safely and successfully, making dreams come true for our clients.
Cayambe: A Technical Marvel Awaits For those seeking a challenge, Cayambe awaits with open arms. Despite the weather conditions affecting Chimborazo, Cayambe has remained open for climbing. This imposing volcano presents technical aspects that cater to experienced climbers, offering a thrilling experience and breathtaking views along the way. Our team of professionals at Ecuador Eco Adventure will guide you through this majestic landscape, ensuring both safety and a sense of accomplishment.
Antisana: A Hidden Gem for Adventurers Antisana, with its rugged beauty and serene atmosphere, provides another incredible climbing opportunity in Ecuador. Although it offers less technical challenges than Chimborazo, it still requires climbers to be well-prepared and guided by experienced professionals. The striking landscapes and untouched wilderness make Antisana a must-visit for avid adventurers seeking unique and unforgettable experiences.
Cotopaxi: A Temporary Farewell Regrettably, I must share the news that Cotopaxi, one of Ecuador's iconic volcanoes, will be closed for climbing over the next three years. Recent volcanic eruptions have left the area unsafe for climbers. We deeply value the safety of our clients and respect the natural forces at play. Rest assured, we will eagerly await Cotopaxi's reopening, and once again, adventurers will be able to conquer its icy slopes.
Winter Season: A Time for Exploration and Growth As we look ahead to the upcoming 2023-2024 climbing season, Ecuador Eco Adventure has spaces available for those seeking winter adventures. Our team is ready to craft unforgettable experiences for you, whether you're a seasoned climber or a novice eager to embark on a thrilling journey. From the mesmerizing landscapes to the warmth of the local culture, Ecuador offers an incredible canvas for exploration and personal growth.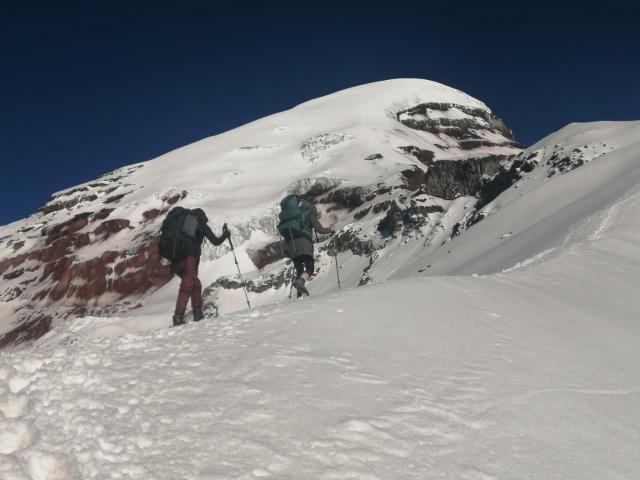 Ecuador's climbing season is a true testament to the spirit of adventure. While Chimborazo's weather can be unpredictable, our expert guides ensure safety during your ascent. Cayambe and Antisana continue to welcome climbers with their unique challenges and untouched beauty. As we bid farewell to Cotopaxi for now, we eagerly await its reopening. At Ecuador Eco Adventure, we are committed to providing exceptional experiences for our clients and inviting you to join us in the winter season ahead. Book your adventure now, and let us make your mountaineering dreams come true in the heart of Ecuador's enchanting landscapes.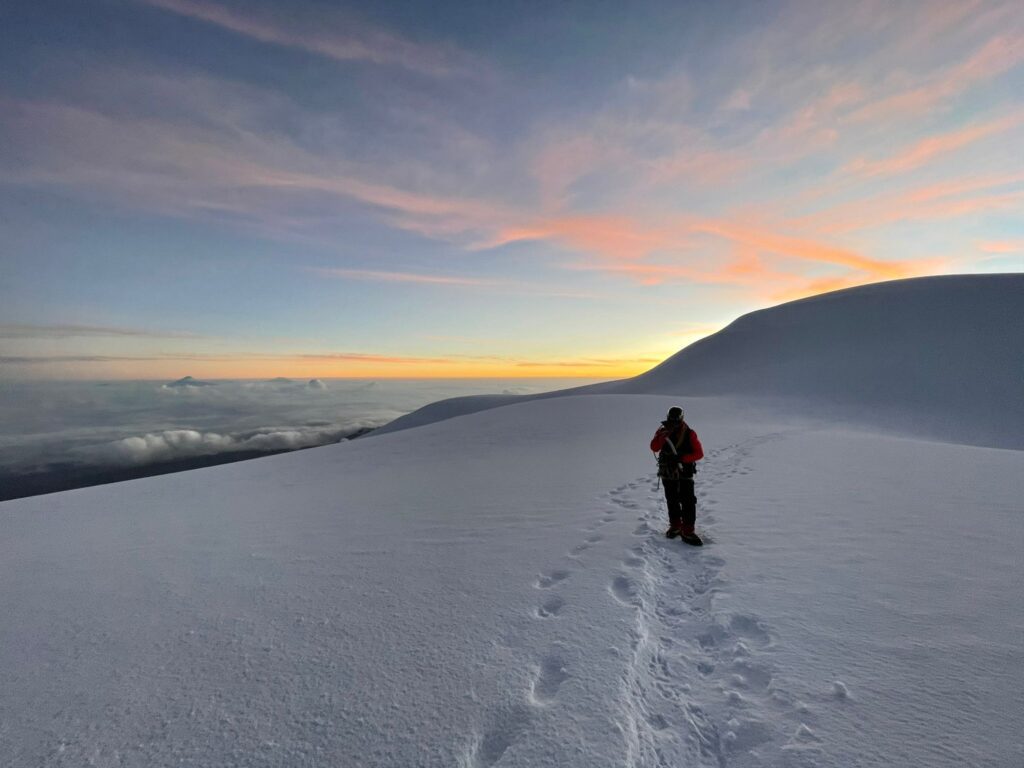 Book your adventure today at www.ecuadorecoadventure.com and get ready to embark on