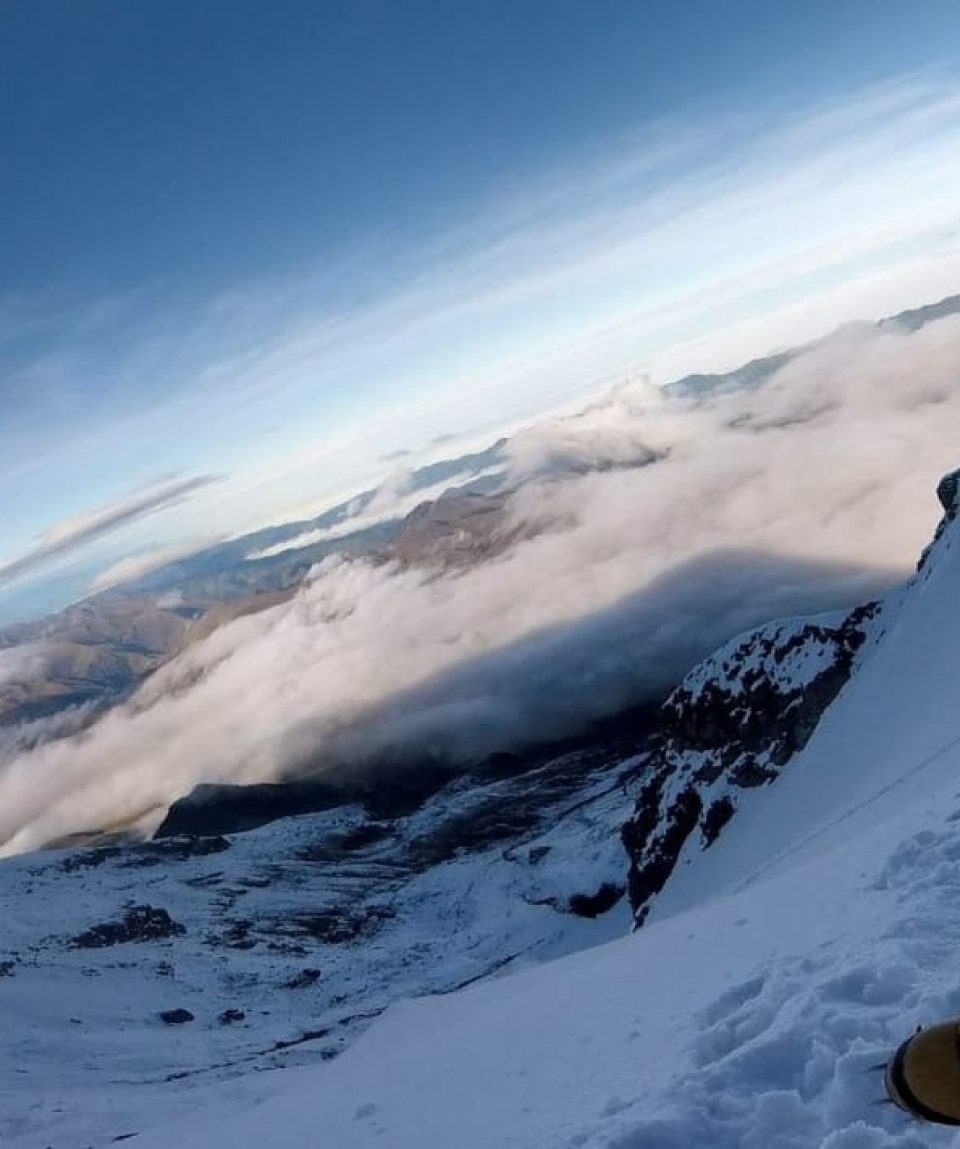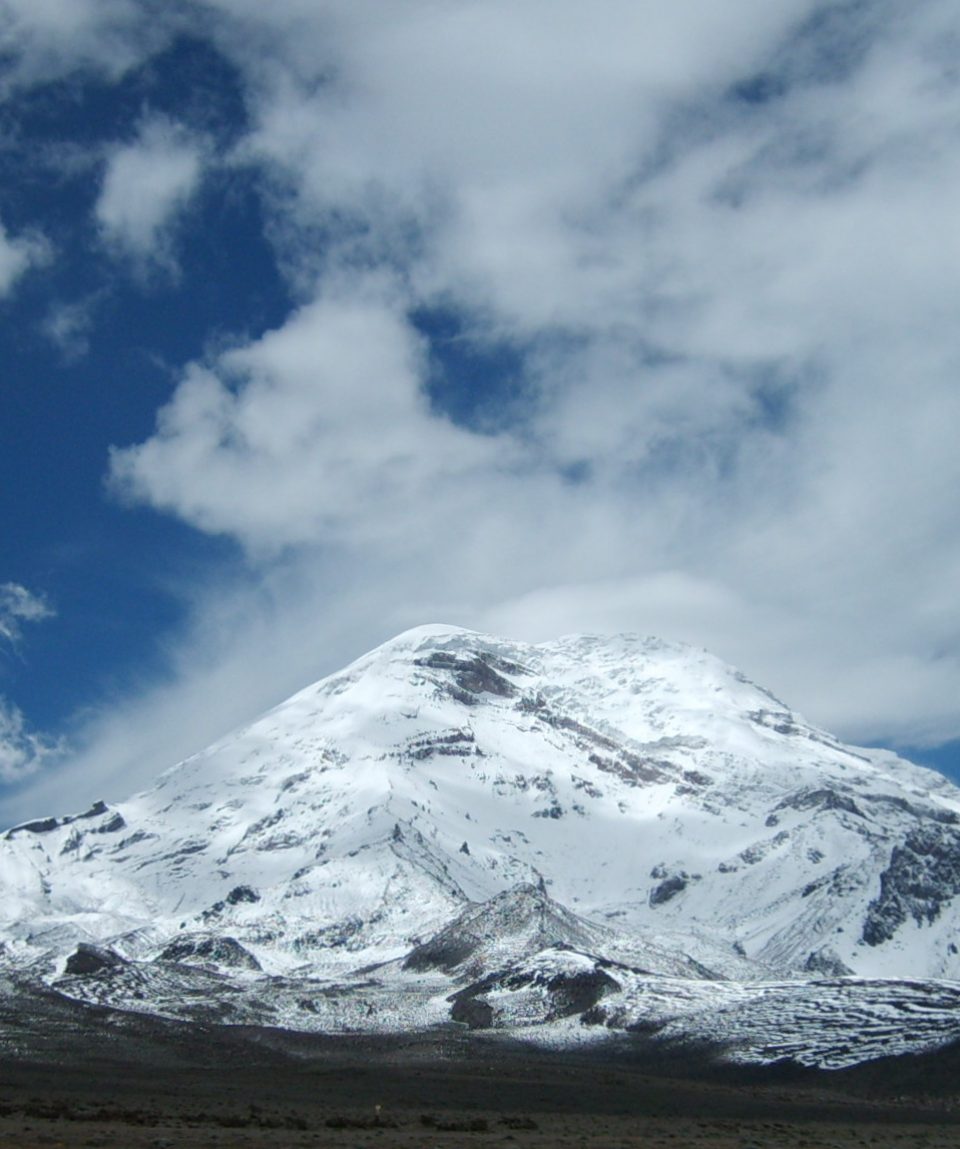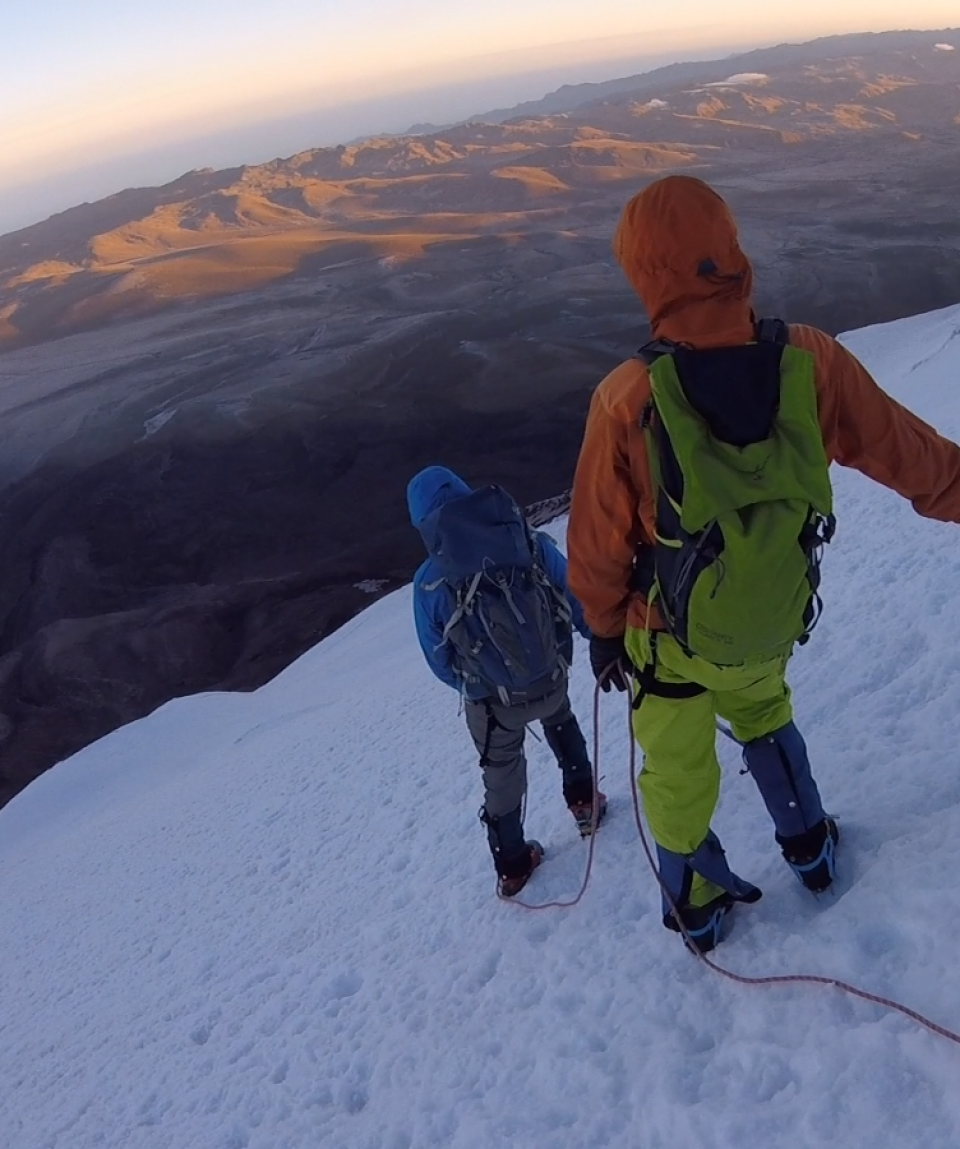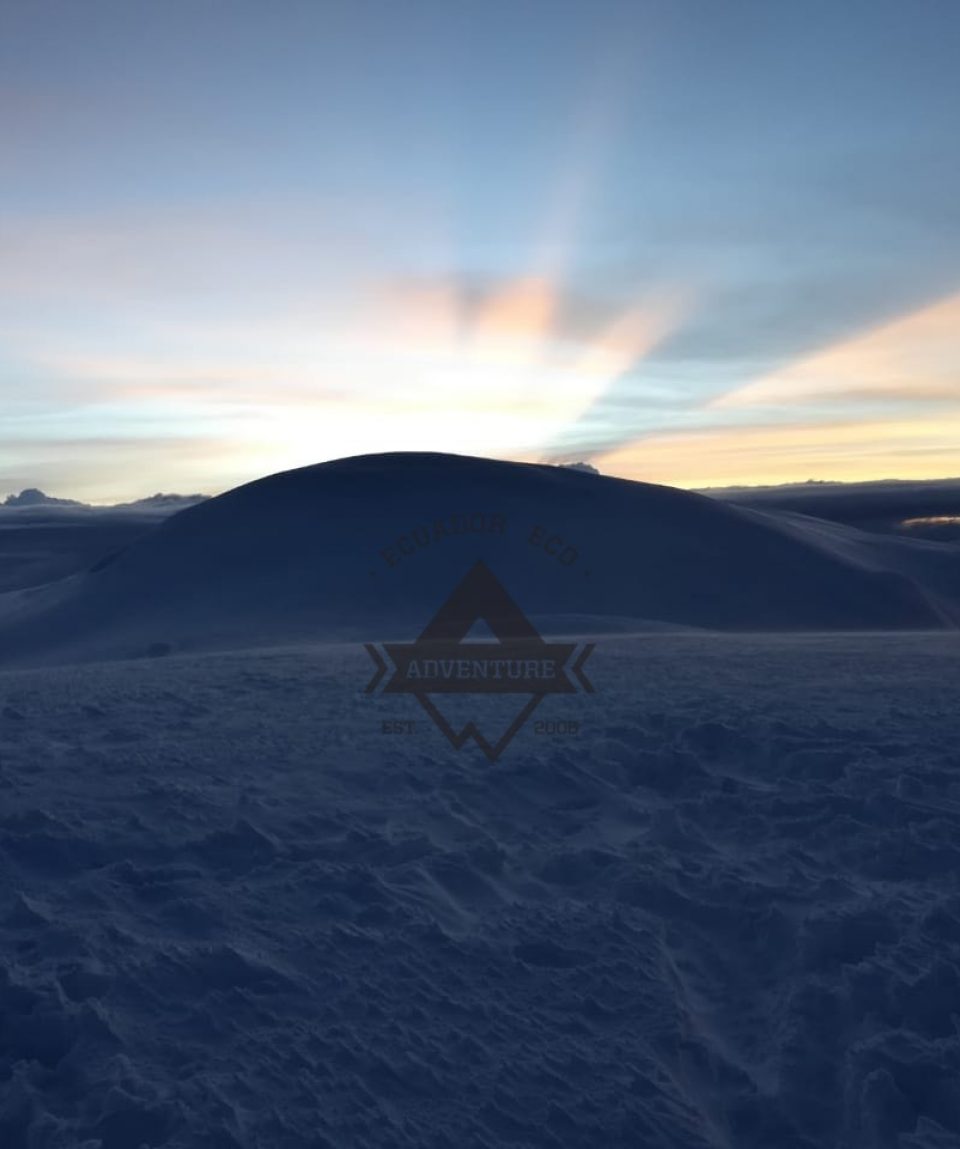 Chimborazo High Camp
Chimborazo High Camp enhances the chances of reaching the summit of Ecuador´s highest peak, by cutting the effort in almost half, and starting at 5400 m, Vs 4800m which is the altitude of Carrel refuge is located, from where most people start the climb.
That means that our clients will have a 600 m heads start, and the attack to the summit is only 900 m and can take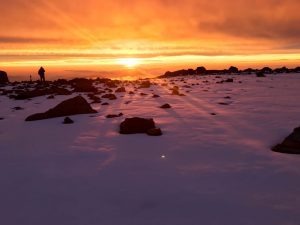 5-6 hours, this is huge leverage over the other climbers.
Ideally, this is a 4-day package where climbers take some time to get better acclimatization prior to the climb, good physical condition is also a key factor into making the summit as it takes endurance and stamina to overcome the difficulties of the climb, even though Chimborazo is not a technical climb, it takes 6-7 hours to reach the summit, trekking in snow with crampons and special mountain gear.
The high camp enhances the odds into reaching the maximum summit of Chimborazo.
Costs 
If Climbing alone $720
If 2 climbers $495 per person
We have been using this method since 2018 and it gives us a success rate of 80%, and as of 2020 we are implementing the use of  Oxygen at an additional cost of $30 which is optional
This video is taken at 6 pm by one of our guides, with Austrian clients, this was only possible due to the high-camp and perfect weather conditions.
Climbers can add other climbs prior to this expedition, we recommend our clients to prepare appropriately physically and adapting the to altitude prior to the climb, here are some recommendations to start training for Chimborazo
We recommend our potential climbers, to adjust their time into preparing accordingly to the altitude prior to the start of the climb, also we have some tips on how to train for Chimborazo here
Climbing smaller peaks such as Cotopaxi or Carihuiarazo, can be added to the expedition, as a goal to train for the maximum summit in Ecuador
Climb Chimborazo with the best!
Need a partner? Find companions with our Open Dates and tours here
Are you up for the adventure? Need more info? Contact us:
Vacation Style Holiday Type

Activity Level

High-Altitude Climbing
All about the Chimborazo High Camp.
Accommodation in Eco Lodge at 4000 m
Dinner and Breakfast at the lodge
Accommodation in Riobamba the day prior to the start of the climb
ALL Equipment: snow boots, crampons, ice axe, etc
Warm clothing suitable for climbing the mountain
Transportation to and from Mount Chimborazo
Entrance permits to the Chimborazo National Park
Accommodation in the Refugio (Base Camp)
Dinner in the Refugio before the climb
Snacks and Drinks during the climb breakfasts, lunches and dinners & dining
Camping gear and porters
The tour package inclusions and exclusions at a glance
What is included in this tour?
Items that are included in the cost of tour price.
Travel insurance and other emergencies.
Extra snacks and water
Small back pack to carry snacks to the summi
Day1

Acclimatization 4000

Transfer to Chacana refuge at 4000 m – from here you can trek on your own up to 5000 m and return to 4000 to rest and recover, this practice is even used for Everest where people climb to higher camps and return to make better acclimatization.

you will have dinner and breakfast provided

Day 2

Acclimatization 4800

Trek to Carrell refuge on your own, night in carrell at 4800 m with meals dinner and breakfast also provided

Day 3

TRekk to high camp

10 am pick up and trek to 5300 m where the campsite is based.

Dinner at 5 pm

midnight start climb you carry your oxygen aid if requested

Day 4

Summit

summit 6-8 am

return to camp breakfast

Return to Riobamba – end of services.