Riobamba – Tourism Internship
Ecuador Eco Adventure Welcomes Maika a student from  Université d'Angers – France, who is going to do a Tourism Internship.
Maika is going to help us with articles, and with visits to our volunteer programs, we have a lot to work on after the covid-19 crisis and hope we can learn from her as much as she can learn from us.
we share with our readers her first modest article about Riobamba, the city where our HQ is located
Riobamba is a city located in the Chimborazo state, in the middle of Ecuador. The city was founded by the Spanish colons in 1534. It was first located in Cajabamba, where the first catholic church of the country was constructed. Unfortunately, an earthquake destroyed the city in 1797. It was then relocated 15 kilometers further, where the current Riobamba is. At its creation, Riobamba was a very prosperous city. On the road between the cities of Guayaquil and Quito, it was an unavoidable stop for the tourists and travelers.
Riobamba was also the homeland of the famous Pedro Vicente Maldonado, which was one of the collaborators of the French Geodesic Mission. The purpose of that mission was to determine the exact position of the equatorial line. Nowadays, you can walk in the park that bears his name, in the city center. On the place where the park is located, stands the Cathedral of Riobamba. The stones used to construct the cathedral were taken from the ancient city in Cajabamba. That cathedral is the link between the old and the new cities. In that same place, you can contemplate the City Hall (Palacio Municipal) and the Museum of the City. Not far away, at less than 500 meters, stands the Sucre Park and the Colegio Maldonado, which was the first laic school in the country. On the place where the park is, you can admire a fountain representing the god Neptune. That fountain was imported from Europe and was there to inaugurate the clean water service.
Finally, Riobamba was the starting point for the independence of Ecuador. Indeed, on the 21st of April of 1822, occurred the Battle of Riobamba. The independentists, led by the General Sucre, won against the royalists. This victory generated the Battle of Pichincha, and the 24th of May of the same year was declared the Independence of the Republic of Ecuador.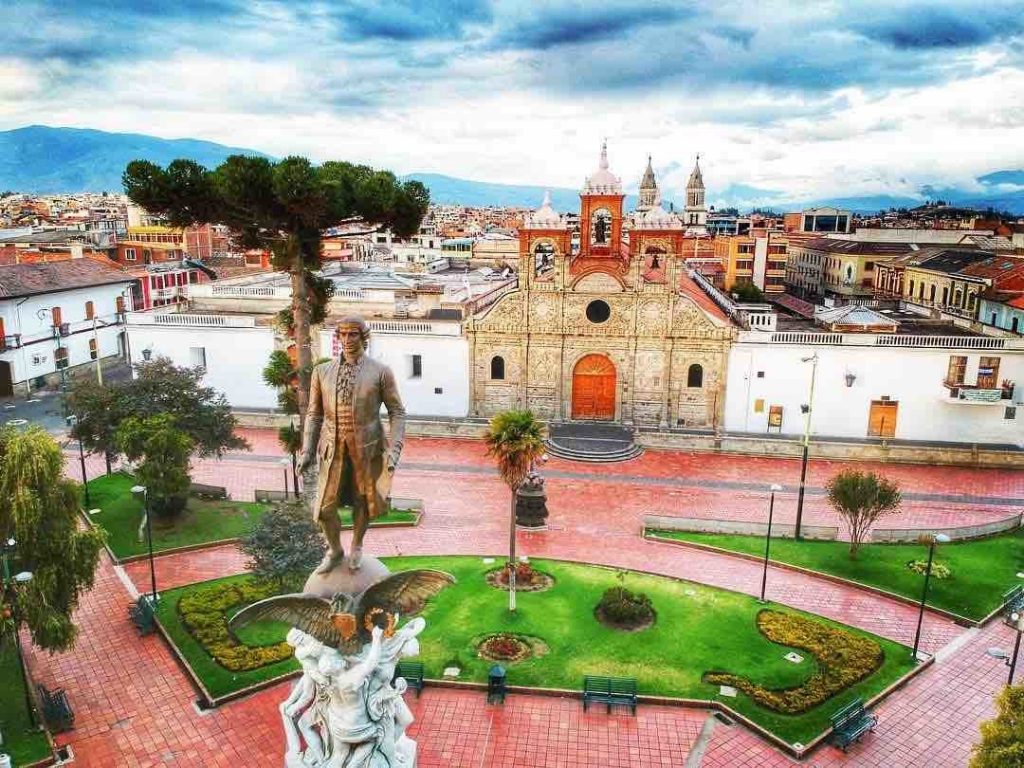 Credit: Riobamba City Council