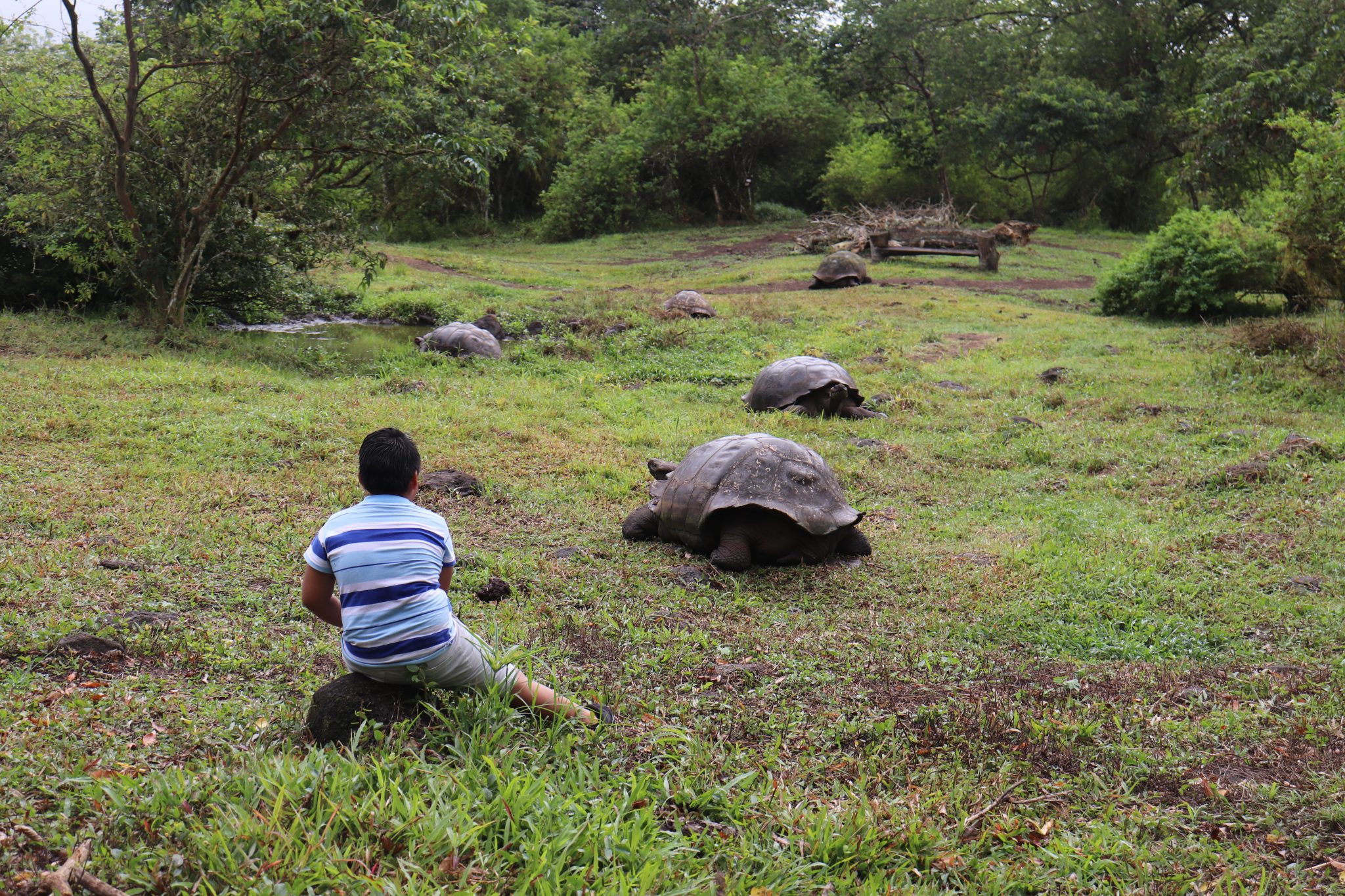 Visit Santa Cruz – Galapagos Islands
Visit Santa Cruz – Galapagos Islands
Santa Cruz Island, also called Indefatigable in English, is one of the most famous islands of the Galápagos archipelago. You can access to the island by the sea, taking a boat from San Cristobal island, or by the air. The airport is located at the north of the island, on another little island called Baltra.
There are around 30,000 inhabitants on this island, which makes it the biggest of the archipelago in terms of population. Its biggest city is Puerto Ayora.
As on the other islands, you will have plenty of choices regarding the activities.
They can be either on the land or on the water. You can start visiting the city and its port, and continue to the Charles Darwin Interpretation Center, where you will learn about the species of the different islands and their history. There is also a little turtles breeding station inside the center. You can end your tour with the center beach called Playa de la Estación. If you want to snorkel, it is a great place. There are also many marine iguanas to accompany you. To swim in another place, you should go to the Playa de los alemanes beach, at opposite of the station. Near this beach, there is an unavoidable place called Tortuga Bay which is the surfers' paradise, and a beautiful place to relax and have a walk.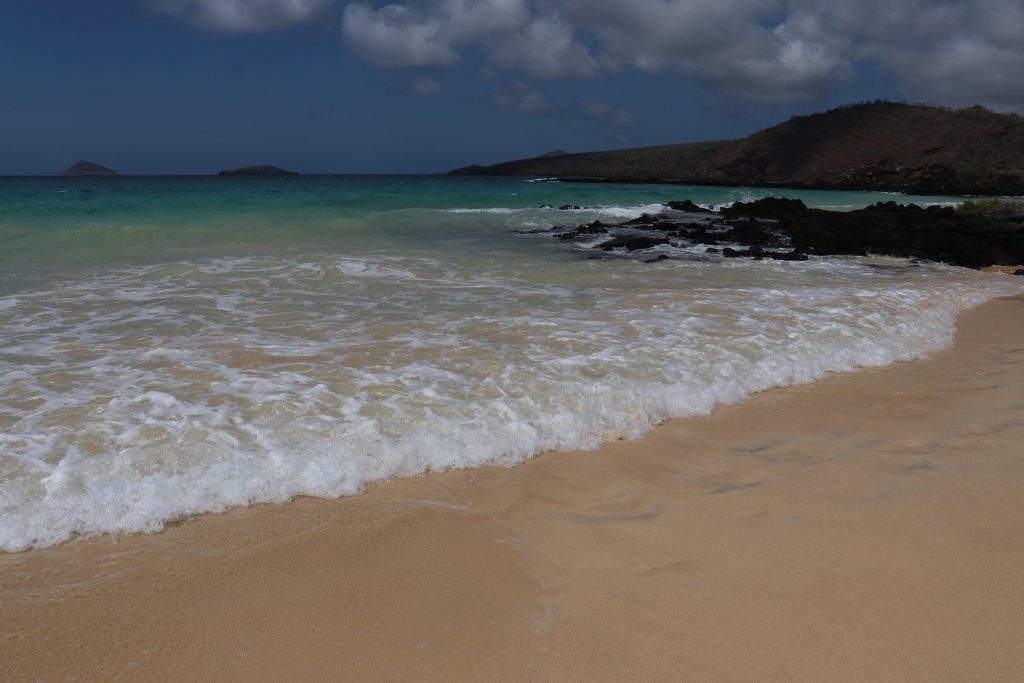 To join this place, you have two options. You can take a taxi boat or have a 45-minute walk from the city center. If you want to discover the bay near Puerto Ayora, you can go on a half-day tour on the bahía. You will discover the inevitable places of the bay such as La Lobería islet (to admire sea lions), Las Grietas, el Canal del Amor or el Canal de los Tiburones to see some sharks. If you want to travel more into the land, you should have a tour to a turtle ranch such as el Rancho Primicias. The first stop of this tour is a place called Los Gemelos (the Twins). It is the name given to two volcano craters with look alike.
You will walk for 15 or 20 minutes and then join the turtle's ranch. A guide will explain to you all you have to know about turtles but also about the Galápagos National Park. Your last stop before getting back to the city is called Los Tuneles, which are lava tunnels that measure around 300 meters long. As the islands are former volcanoes, there are many places to remind you that you are on a volcano-island, and those places are really amazing.
By: Maika Dufrasne – Tourism internship Ecuador