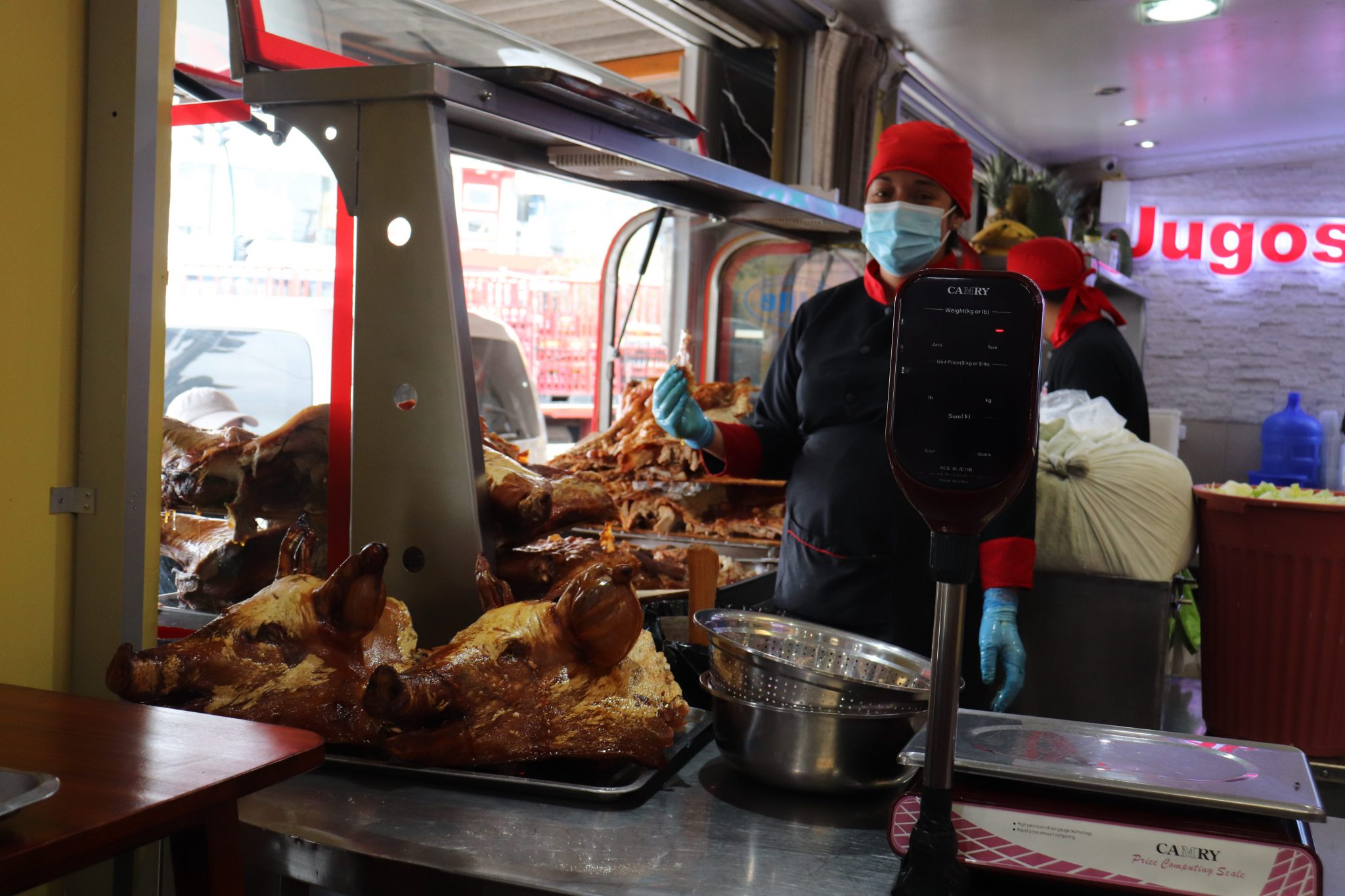 Where to Eat in Riobamba?
Where to Eat in Riobamba?
The Best Traditional meals and local delicacies in Riobamba.
The city of Riobamba in Ecuador is worldwide known to be the closest city to the Chimborazo mountain. However, if you are a food lover, you have plainly more reasons to stay in Riobamba. There are so many specialties it would be difficult to list them all, so at Ecuador Eco Adventure we chose four of them for you.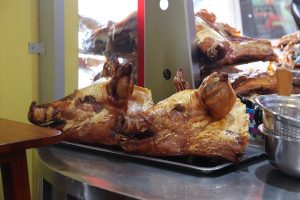 First, the most famous dish is called hornado, which is pork meat. The animal is seasoned with salt, paprika and cumin and is baked entirely in the oven (in Spanish, an oven is un horno, thus the name hornado: baked in the oven).
The best place to eat it is called "Hornados Rosita;El Mejor Sabor", and is located at the south of the city, on the 9 de
Octubre Avenue.
This dish is served with boiled corn called mote, smashed potatoes tortillas called llapingachos, and crunchy pork skin called cuerito.
The second dish of this gastronomic tour is called ceviche de chocho. The best place to eat some is located in the Villa María borough, near Liberty Park (Parque de la Libertad). The base of the ceviche is mixed tomatoes with onion slices, lupin (chocho in Spanish) and boiled pork skin. It is also served with some popcorn and banana chips.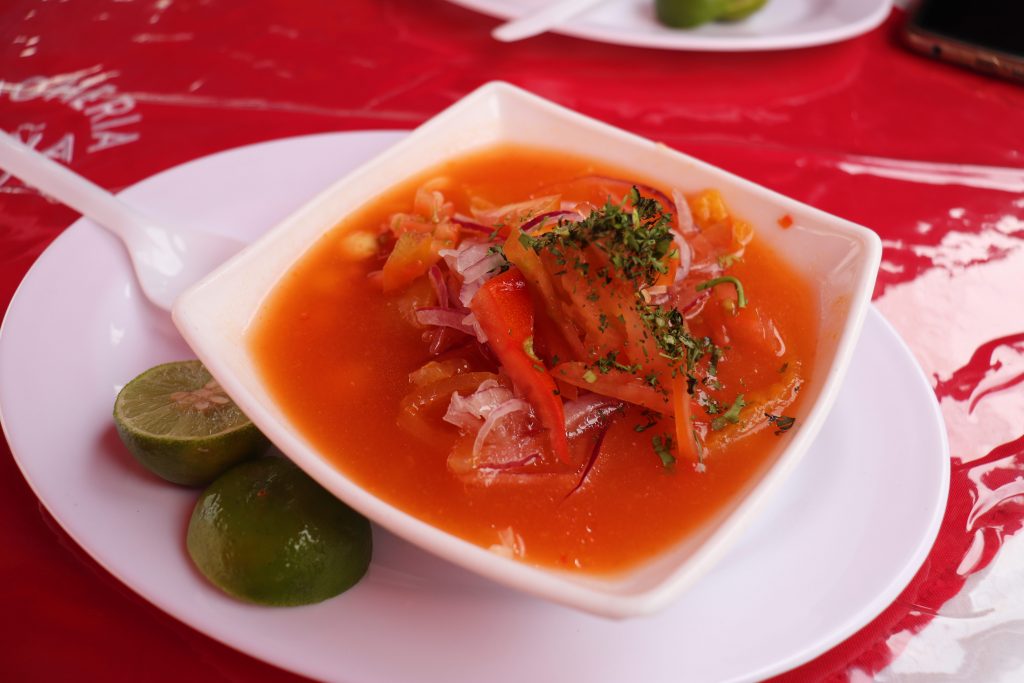 The third specialty you have to try is called jugo de sal. The main ingredient of this dish is the juice of the cooked meat, and is served in a glass just like juice. This hot juice is served with some sliced white onion, coriander and scrambled eggs. The final touch is the lemon juice, which makes all the difference. The best jugo de sal you will eat is located in
the Merced Market, in the city center.
Finally, if you are a sweet tooth, you can end your culinary tour with ice cream. But beware, not just any ice cream, but the famous helados de paila. The best place in located in the city center, in Eugenio Espejo Street, between 10 de Agosto and Guayaquil streets. It is also near the national post office (Correos del Ecuador) and the cathedral.
In Riobamba, there is a specific way to make ice cream : in a paila, which is a sort of large and shallow pot, which can be in metal or wood. The fruit pulp is battered into this paila which is placed above ice, until you get ice cream. This helados are pure fruit, with no colorants nor artificial flavors. The best ice cream you will taste is there, we can guarantee
you that you won't regret it!
By: Maika Dufrasne – Tourism internship – France.