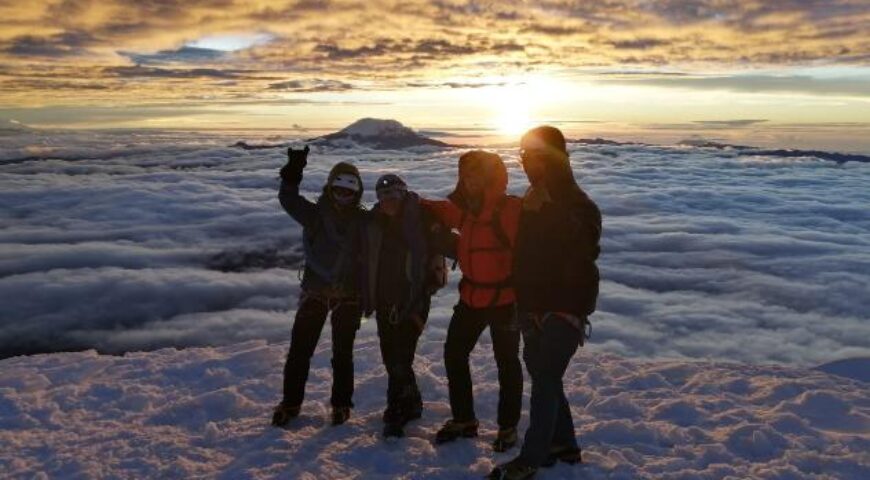 Is Cotopaxi Hard to Climb?
Is Cotopaxi Hard to Climb?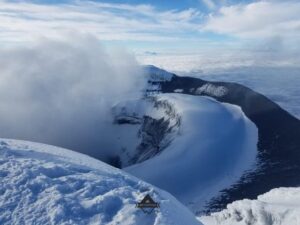 Cotopaxi is an active volcano, located in the Andes chain of Ecuador, only 2 hours south of the city capital Quito, its last eruption was just recently in 2015, which kept the park closed for 2 years till November 2017, when local authorities, evaluated the activity of the volcano and decided it was then safe to climb.
Mount Cotopaxi is one of the top 10 most popular climbs according to many mountaineering sites and definitely the most popular climb in Ecuador, standing 5897 m above sea level (just over 19 000 feet) its summit offers us a spectacular view of its crater and the surrounding volcanoes of the Ecuador Andes, probably the most spectacular sight you could ever wish for.
Climbing Cotopaxi does not demand technical glacier skills, it does however require some basic techniques such as the capacity to walk with strap-on crampons, mountaineering boots, and the basic use of a piolet (ice ax), climbers are tied by rope to a certified mountain guide, who leads the expedition from the refuge to the summit.
The Refuge is called Jose Rivas and is located at 4870 m, in order to reach the refuge, you need to trek a small 45 minute trail from the car park.
In Ecuador is mandatory for all international clients to hire:
Certified and legal tour operator
Certified mountain guide
If you are a traveler with an un-updated travel book, please think twice before deciding to "follow the trail to the top"
But how hard is it to climb Cotopaxi?
in order to climb to its crater, climbers need good physical condition, especially with endurance, it takes about 5 – 6 hours from Jose Rivas Refuge to the summit, on the way, guides constantly evaluate and follow known routes avoiding as many crevasses as possible, and pathfinding at times, safe passes to the summit, climbers, constantly walk uphill for the 5-6 hours, which can take a toll on climbers legs, and that is only halfway up, remember you need to return safely too.
Another key factor for climbing Cotopaxi is to be well adapted to the altitude, many climbers give up way before starting, as the altitude takes a toll on their body, due to the lack of oxygen at such altitudes.
We always suggest our clients take some time in higher elevation in order to gain resistance to low levels of oxygen, this can be accomplished by doing small mild treks around Quito or staying in one of the many lodges near Cotopaxi prior to the date of the climb.
If you have all that figured out, then you are ready to attempt the climb, crossing fingers with the very last factor which no one has control of, which is the weather.
Ecuador has consistent weather all year, this is why Cotopaxi can be climbed all year round, however, that does not mean is perfect all the time, you need to be conscious that weather can be unpredictable and can change suddenly leaving you without the chance to reach the summit of the mountain.
If climbers feel more than capable to tackle this challenge, then the only thing left to challenge themselves would be to take a harder obstacle kike climbing both major peaks in Ecuador:  Cotopaxi and Chimborazo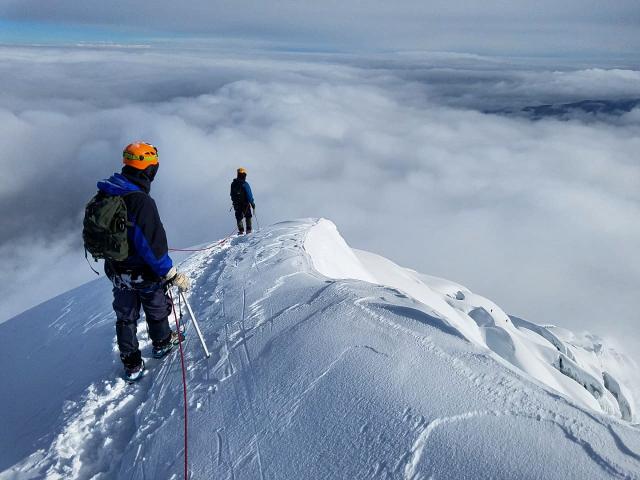 By: Wladimir Ortiz
Ecuador Eco Adventure C.E.O