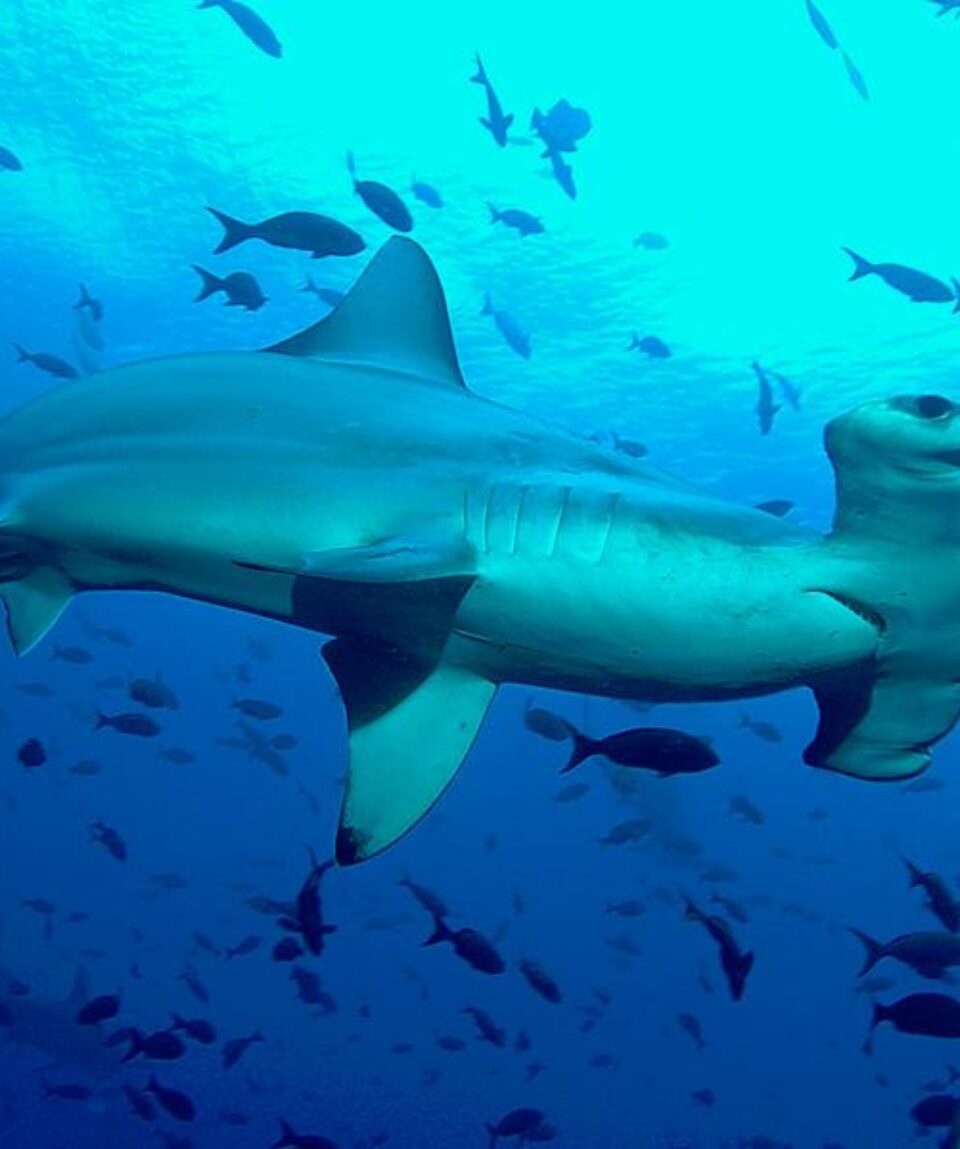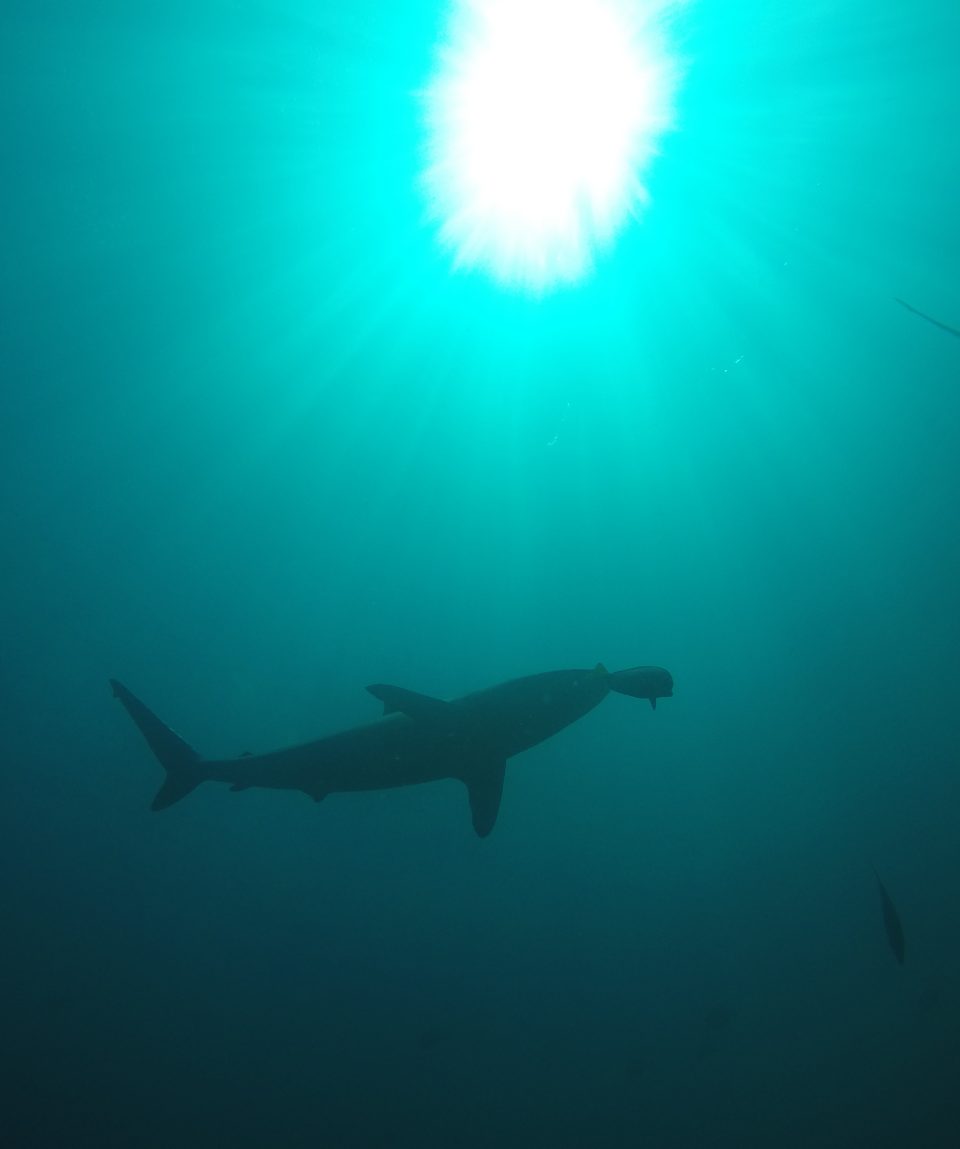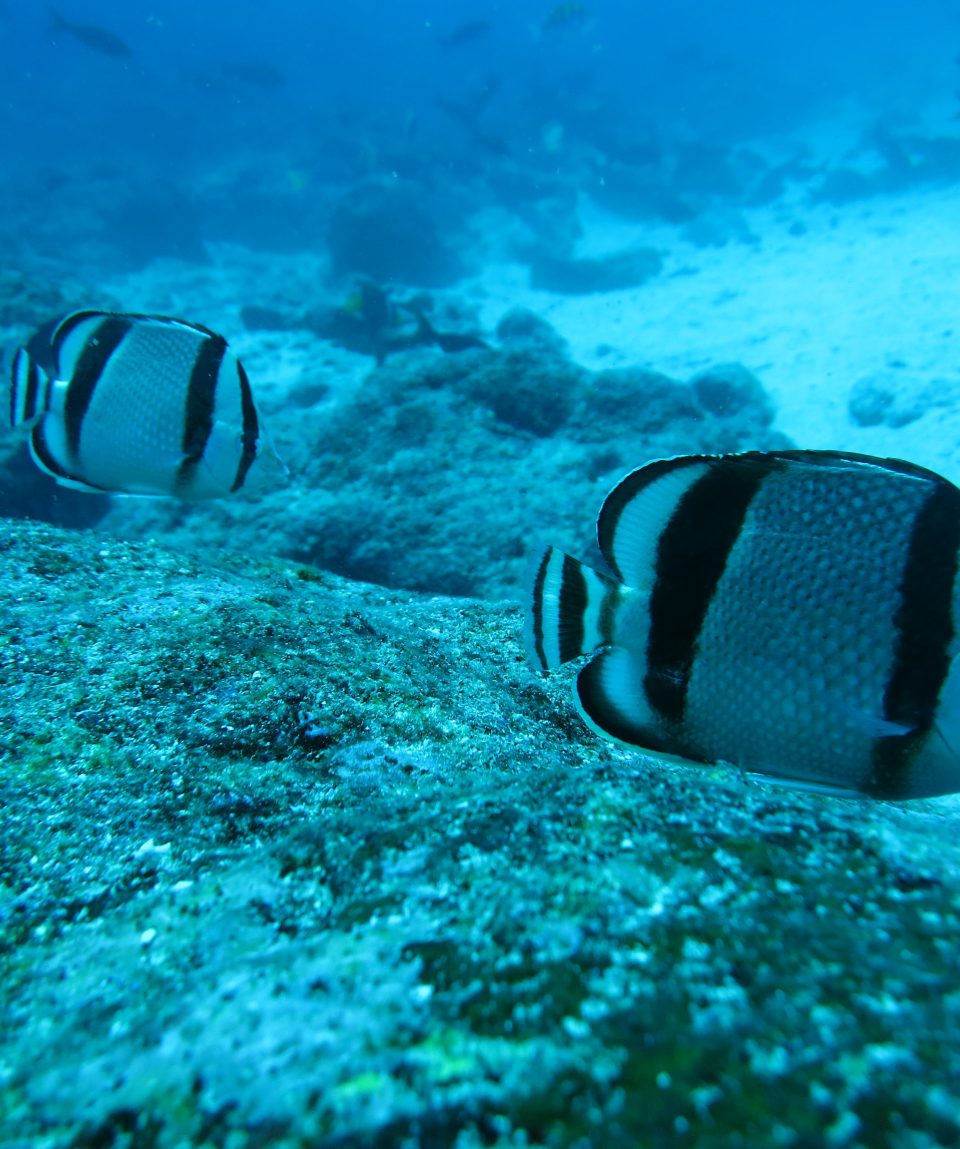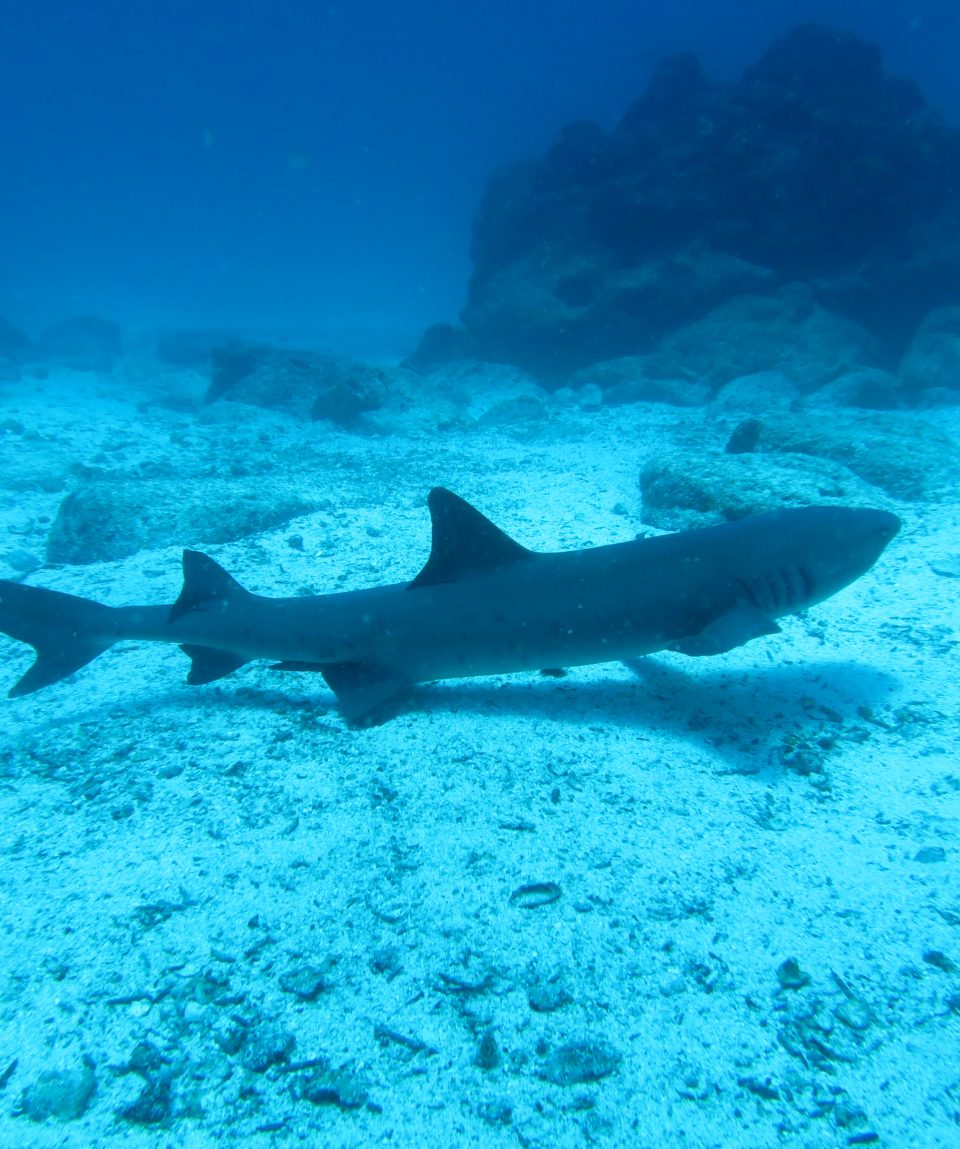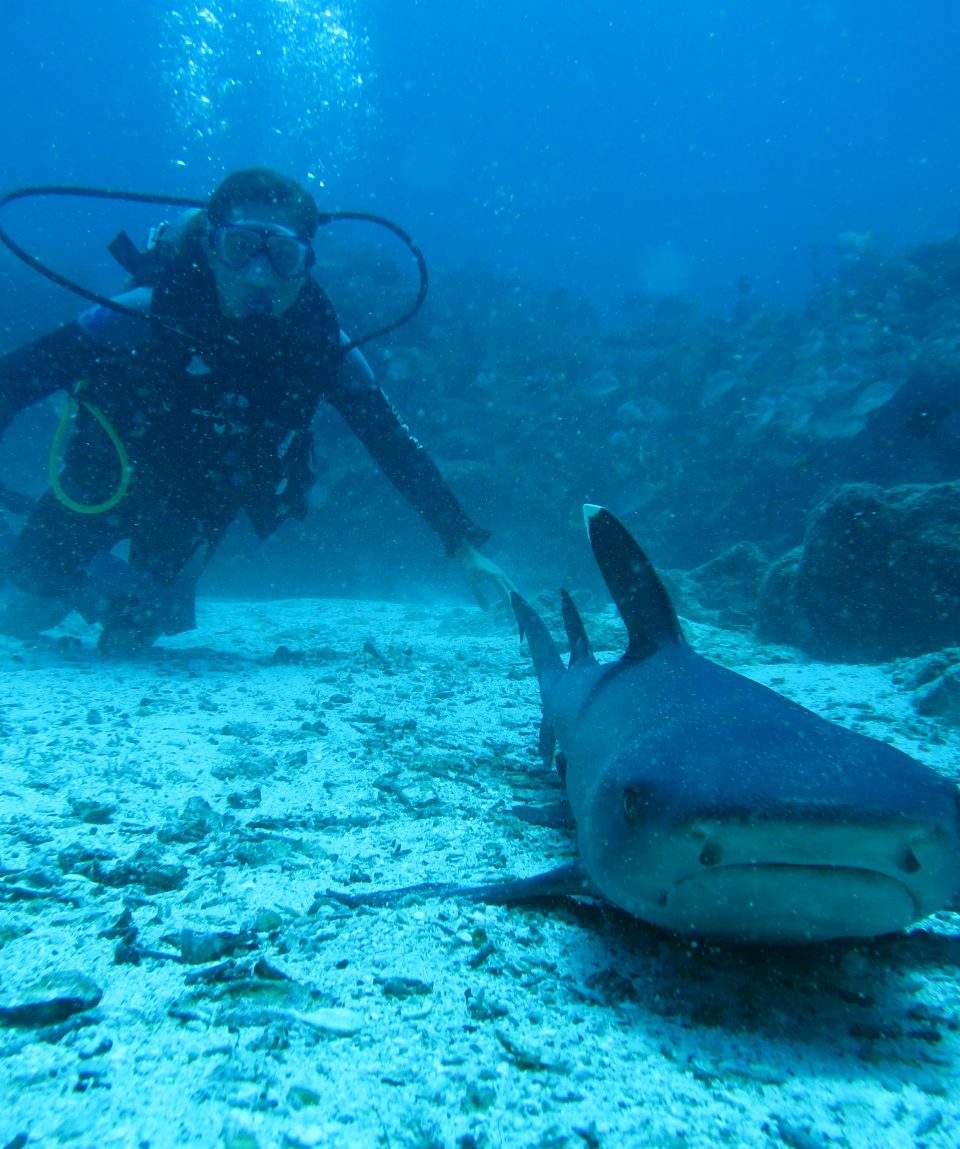 Galapagos Diving Tours
Galapagos Diving Tours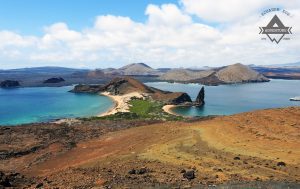 This is a unique adventure in the Galapagos Islands, the archipelago has outstanding locations for the Scuba Diving activities, for both beginners and open water experts.
The special conditions of the Islands, have converted this destination in one of the most beautiful places to dive in the planet, as it is feeding and breathing ground for many marine species, such as hummer head sharks, white tip sharks, golden rays, whale sharks, colorful marine reefs and endemic sea life.
This particular package concentrates the scuba diving, in these three locations:
Gordon Rocks
Sleeping Lion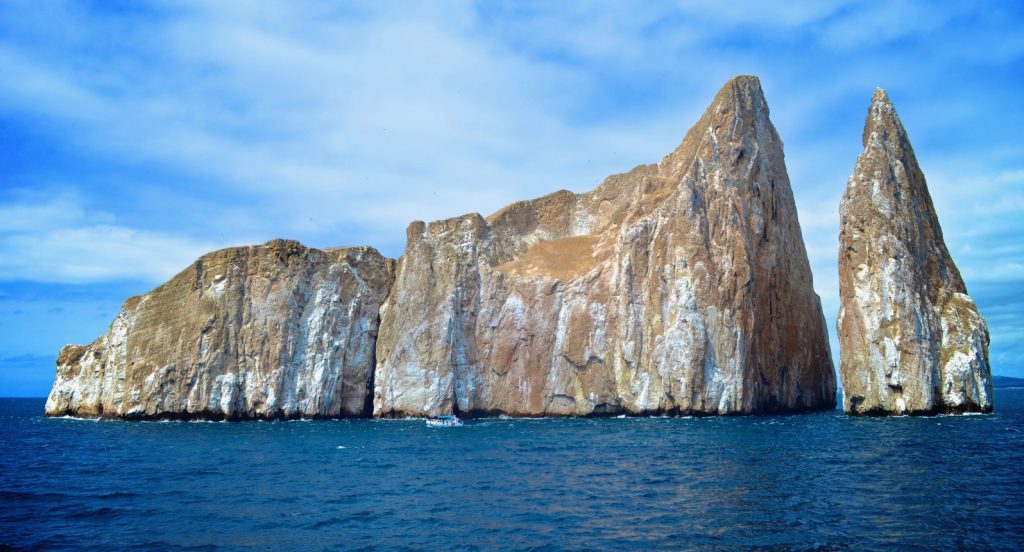 Qualified diving guides and instructors will ensure a safe day in the sea, also they understand and know the best places to scuba, giving you the best chances to discover and see endemic marine species, to add to your checklist.
All gear is checked daily for its performance, ensuring safe dives at all times.
Each diving location is visited with special boats and ships, our licensed ships, are very well equipped and comfortable,  with amazing staff on board, therefore, it ensures your experience, to be the best possible, as well as high-quality services.
Meals are served on board, most of all, comfortable spaces for resting in between dives, make the best out of this experience, if you are a beginner, ask for special assistance.
While taking this tour, you may want to extend your stay to have some free days in the islands, in our blog we give our clients tips to make the most out of their time and budget in the islands, to see them click here
The "Enchanted Islands" is one of the world´s, most visited natural wonders. We have over 12 years of experience, as a result, we have managed to set up, a great team of people, who are local experts, and have a wealth of knowledge to be shared with our clients about the Galapagos diving season, and local attractions.
Galapagos Diving Tours Lodging :
We work with family-run, friendly hotels, 3-4 star, cozy, and nice places, clean, comfortable, double and triple rooms, as well as, family suites, we can also upgrade lodging upon request.
Scuba Diving in Galapagos – Prices:
Are you looking to tailor-made your Galapagos vacation tours? we can offer the best deals and prices as we work with the best Galapagos islands tour companies and services, we can offer day tours from $180 per person all-inclusive.
Are you traveling solo? Join a group in one of our confirmed dates and Open Tours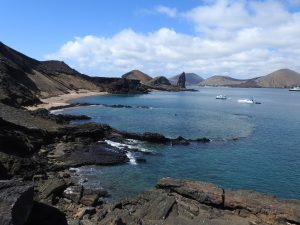 Finally, don´t forget to check out our AMAZING  ADVENTURE TOURS.
Would you like to know more?
Tailor-make your Galapagos Islands trip! Please send us an email: ecuadorecoadventure@gmail.com
Galapagos Islands Adventure tours
Vacation Style Holiday Type

Beach

Bird

Boat

Hiking

Rural

Wildlife

Comfort
All about the Galapagos Diving Tours.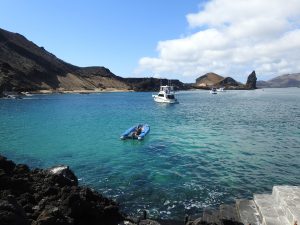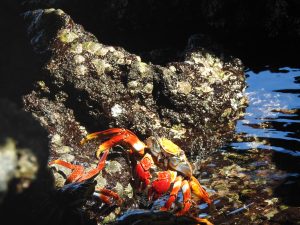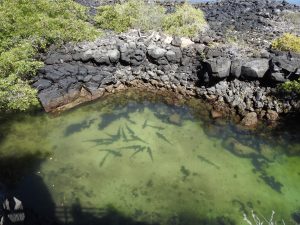 The tour package inclusions and exclusions at a glance
What is included in this tour?
Items that are included in the cost of tour price.
All breakfasts, lunches, snacks during the tours
Airport transfers
All accommodation including Santa Cruz and Isabela
All transportation including taxis and boats
All gear for snorkeling in the islands
All Scuba diving Gear
Tour and Island hopping guide for entire journey
What is not included in this tour?
Items that are not included in the cost of tour price.
Travel insurance and other emergencies
Visa fees and entry clearing fees
Single room accommodations
Liquors, beeers and bootled beverages
Photography ccessories like cameras etc.
Day1

Santa Cruz

Flight into Santa Cruz – Baltra airport Transfer to El Chato Reserve, where you´ll see giant tortoises, also there will be a welcoming lunch and right after we will pass through huge subterranean lava tunnels.

Day2

Seymour

After breakfast, we start our full-day North Seymour diving tour, lunch is served on board

2 immersions in the Seymour Reefs

Return by 4 pm to Puerto Ayora

Day 3

Santa Cruz

Free day – we recommend our clients to visit the Tortuga bay beach and other free attractions in Puerto Ayora like Charles Darwin

Day 4

Gordon Rocks

This rocks in the archipielague are world famouse for it is the breathing and developing territory of the humer head sharks.

Day 5

San Cristobal

A speed boat will take us to the San Cristobal Island, where we will take the sleeping lion diving tour, this is one of the most popular dives in Galapagos.

Lunch is served on board

Day 6

Free day

Free day in San Cristobal island, this day is necessary prior to take the plane out of Galapagos.

Return to Santa Cruz

Day 7

Fly out

Transfer to Airport and fly out

you may extend this trip by adding additional days in Isabela, this is done under request, make sure you ask us to do this for you