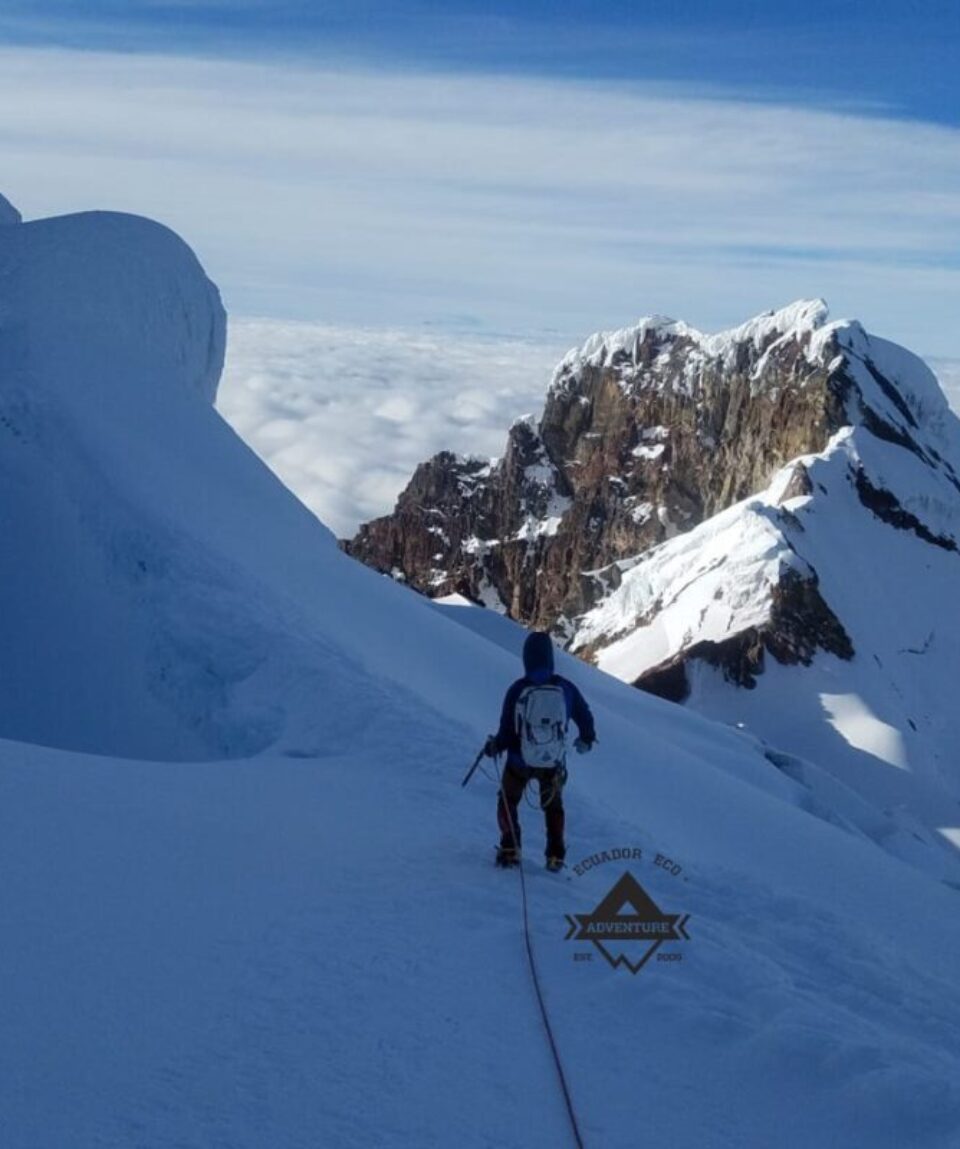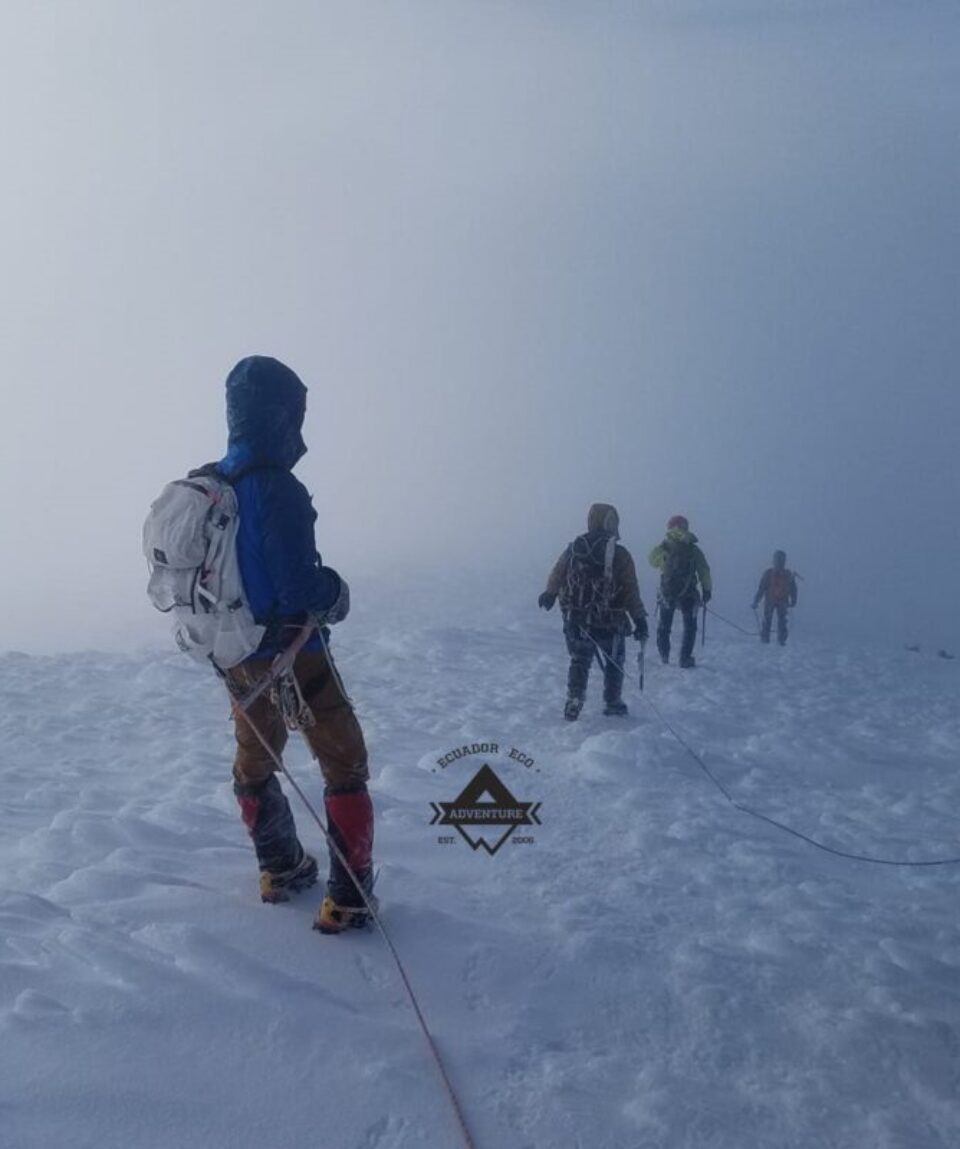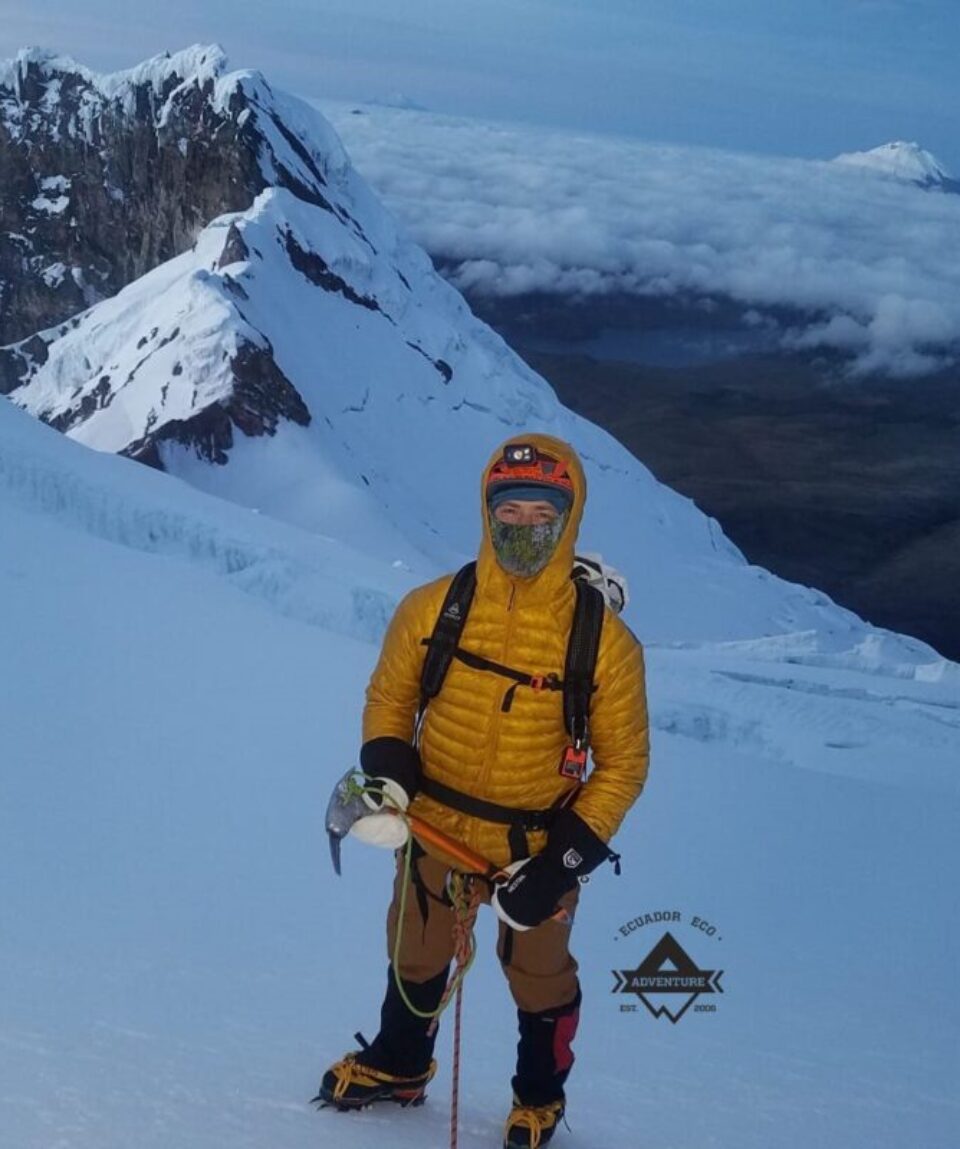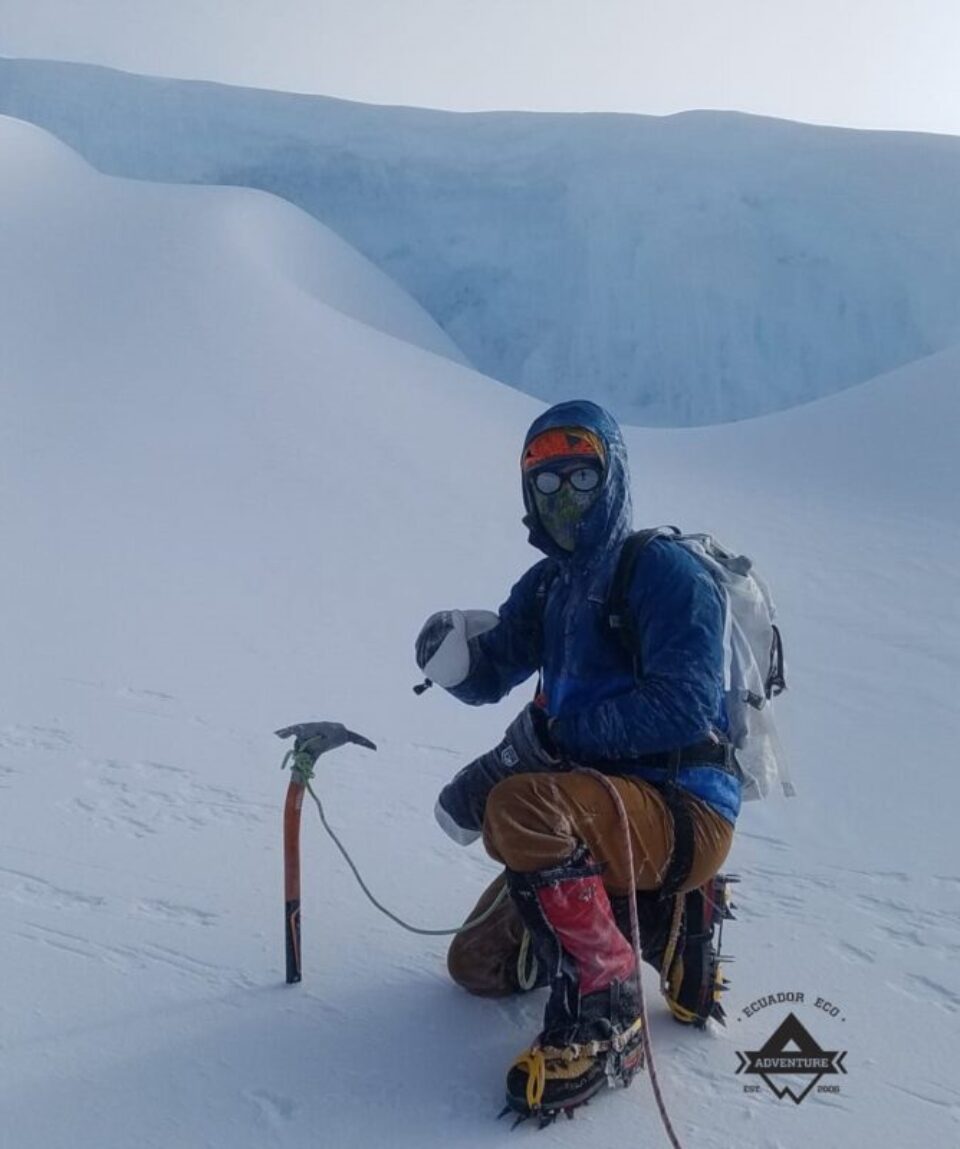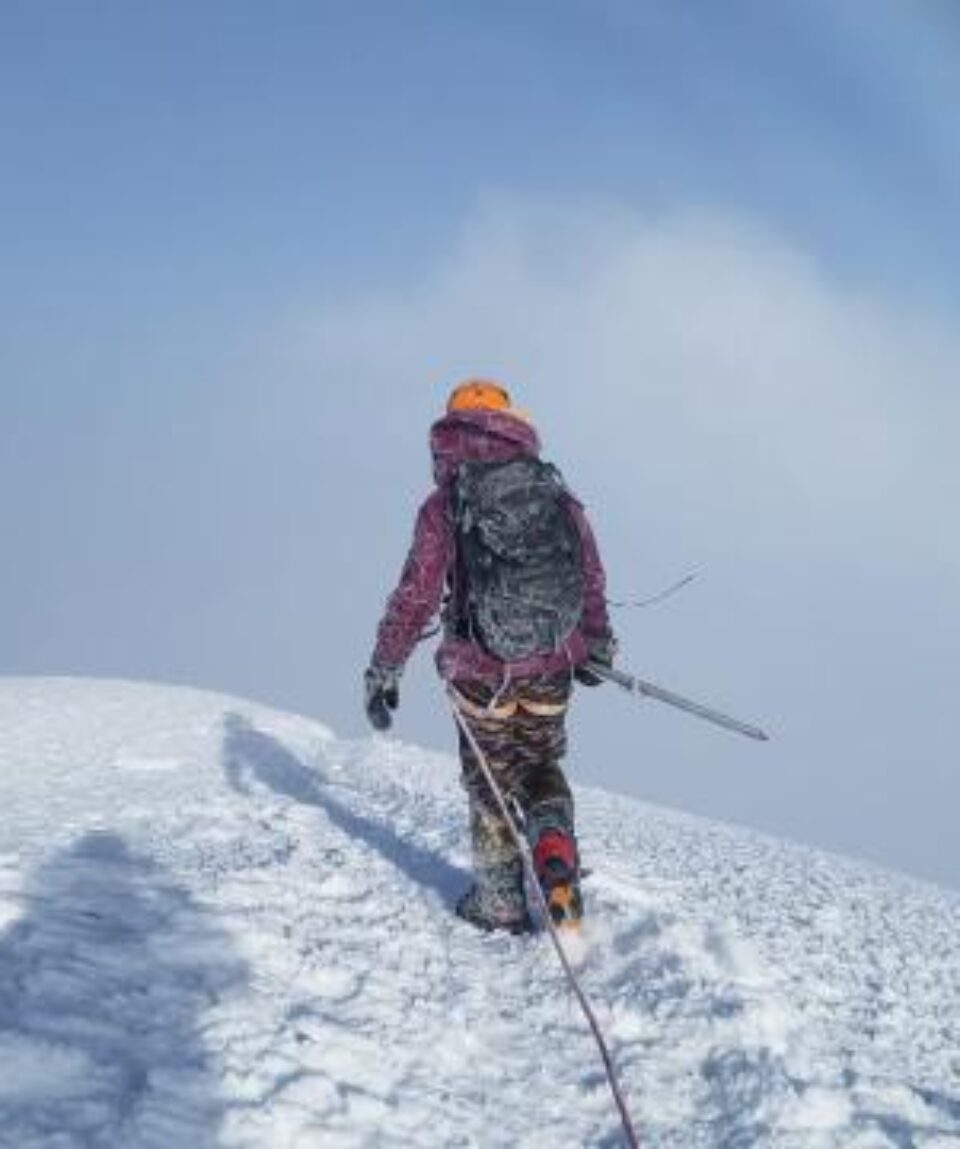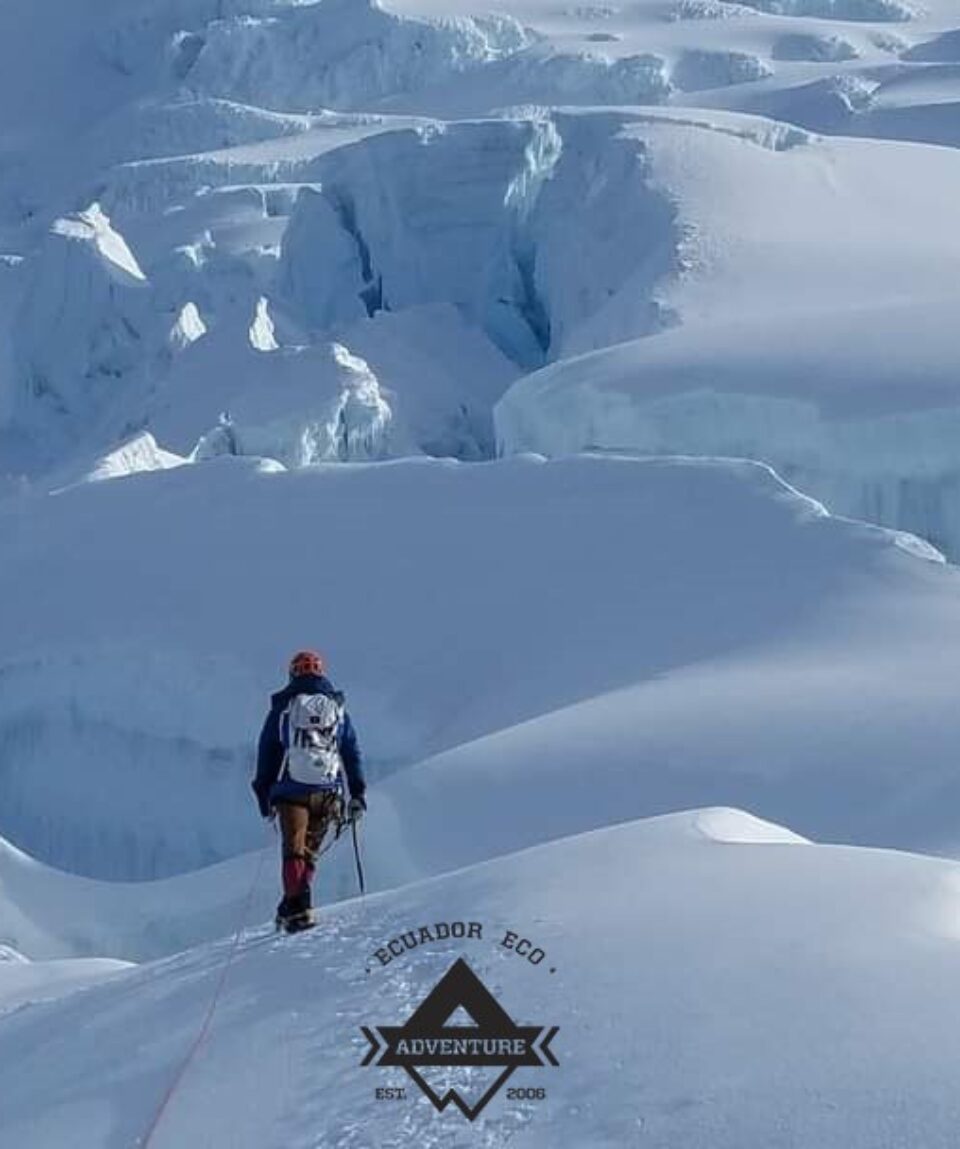 Climb Antisana
Climb Antisana
Antisana Volcano is an active stratovolcano located in the eastern Andes of Ecuador, South America. It is part of the Ecuadorian Andes mountain range and is situated in the Antisana Ecological Reserve. Antisana is the fourth-highest volcano in Ecuador, standing at an elevation of 5,704 meters (18,714 feet) above sea level.
The volcano has a large ice cap and is one of the most glaciated peaks in Ecuador. It is known for its challenging climbing routes and is a popular destination for mountaineers and adventure seekers. The surrounding area is rich in biodiversity and is home to various species of flora and fauna adapted to the harsh high-altitude conditions.
Antisana Volcano is a challenging, rewarding experience that begins with meticulous planning and acclimatization. Climbers typically start their ascent from a base camp at lower altitudes in the early hours of the night. Equipped with crampons, ice axes, and ropes, they navigate steep snow and ice slopes, often traversing crevassed glaciers. The thinning air at higher altitudes poses challenges, requiring climbers to move slowly and stay hydrated to combat altitude sickness.
Reaching the summit, usually at sunrise, is a moment of triumph with breathtaking panoramic views of the Andean peaks and glaciers. Climbers celebrate briefly, capturing memories and reflecting on their achievements. The descent is equally demanding, demanding careful navigation and concentration, especially in the challenging nighttime conditions.
Upon returning to base camp, climbers share stories, celebrating their accomplishments and the camaraderie built during the climb.
Costs: 
2 climbers 1 Guide $390 per person
Private climb 1 climber $650
Ecuador Eco Adventure is a ecotourism operator based in Ecuador's mountain climbing capital of Riobamba.  We have been listed in the Lonely Planet and Rouge Guide, mentioned in the National Geographic Adventure Bucketlist for the Condor Trek, and even received a sponsorship for brand new mountain climbing gear from Black Diamond.  Riobamba is surrounded by Chimborazo and Cariuhazo to the west, Tungarahua to the north and El Altar and Sangay National Park to the east.
Check out our reviews on Trip Advisor, testimonials on our Blog to see what our clients have to say.  Also, our Facebook and Instagram pages are updated several times a week with images from our most recent clients.
Vacation Style Holiday Type

Activity Level

High-Altitude Climbing