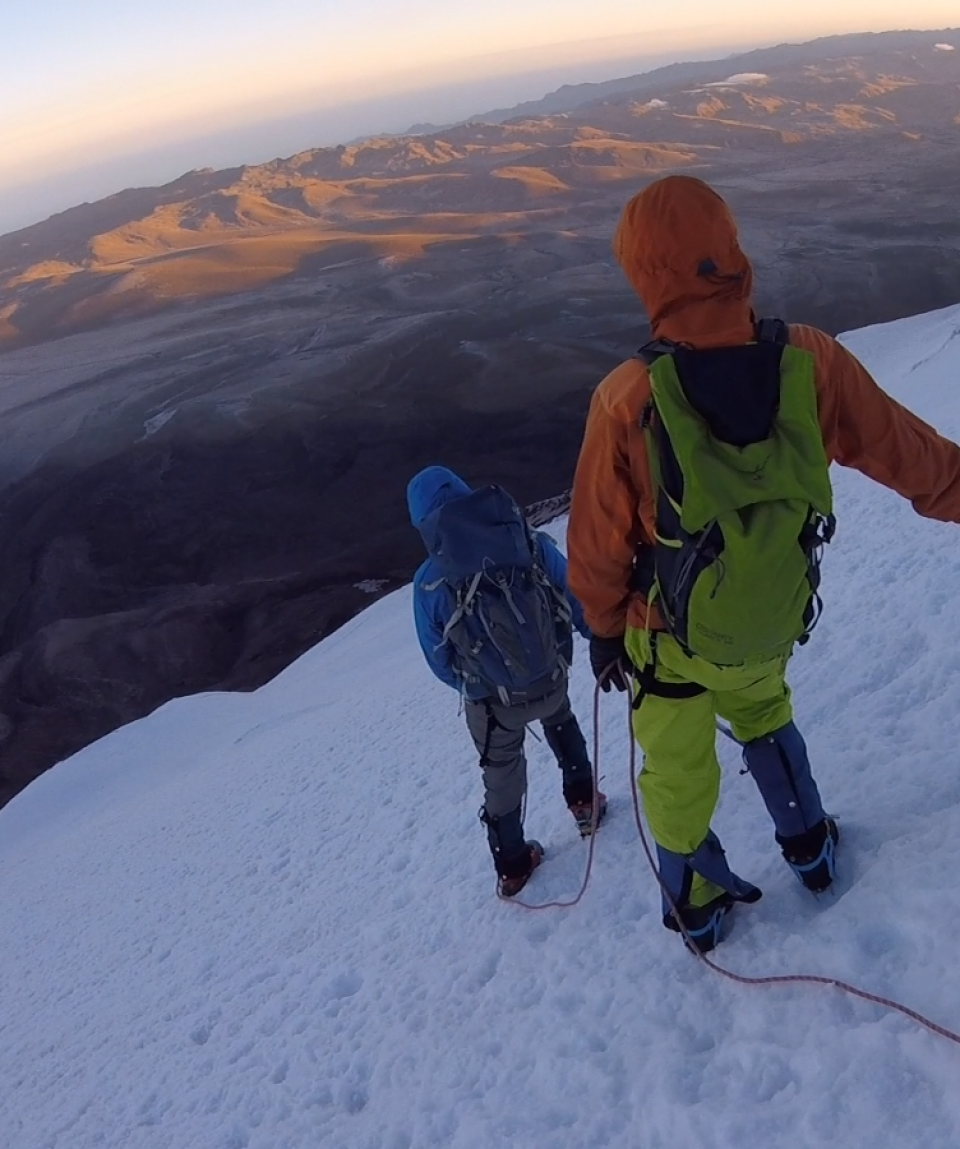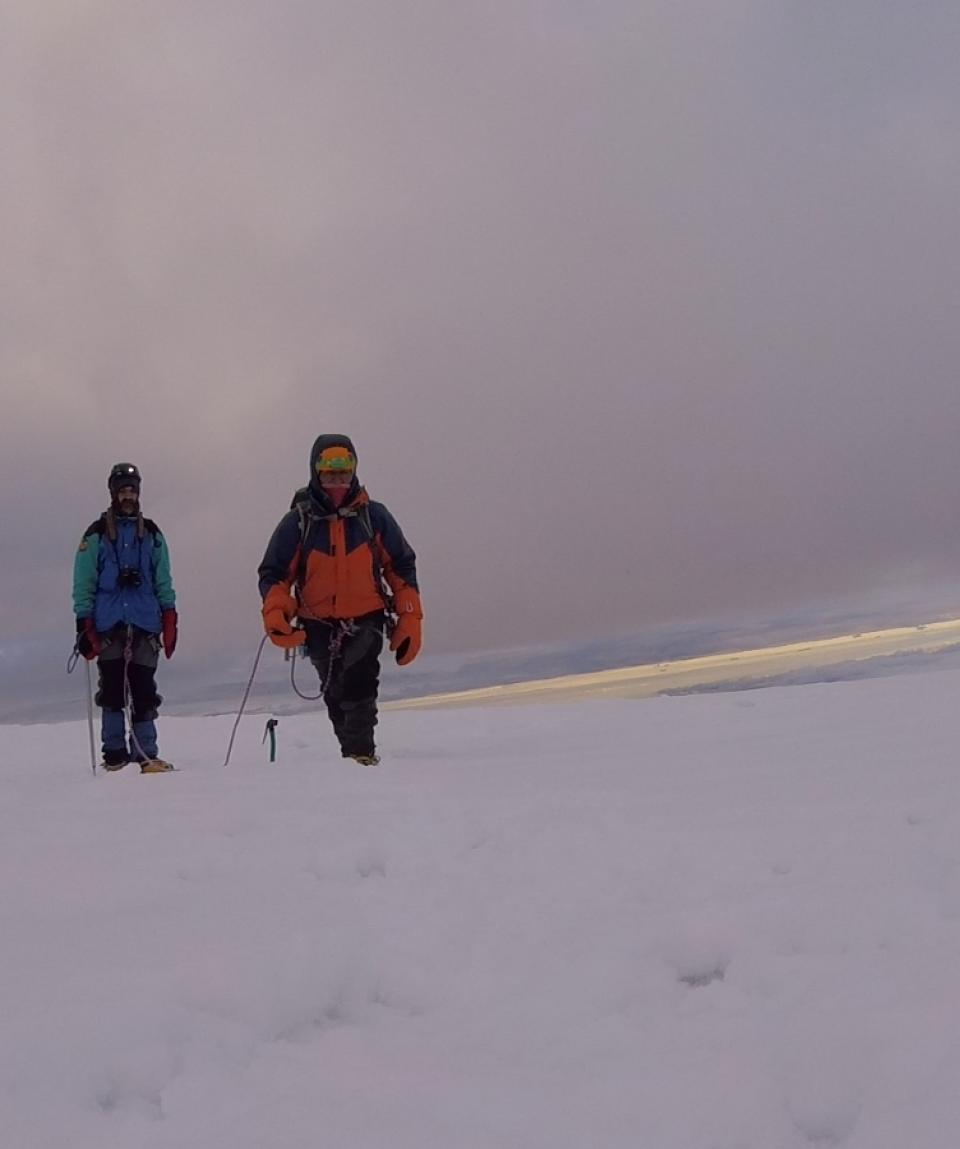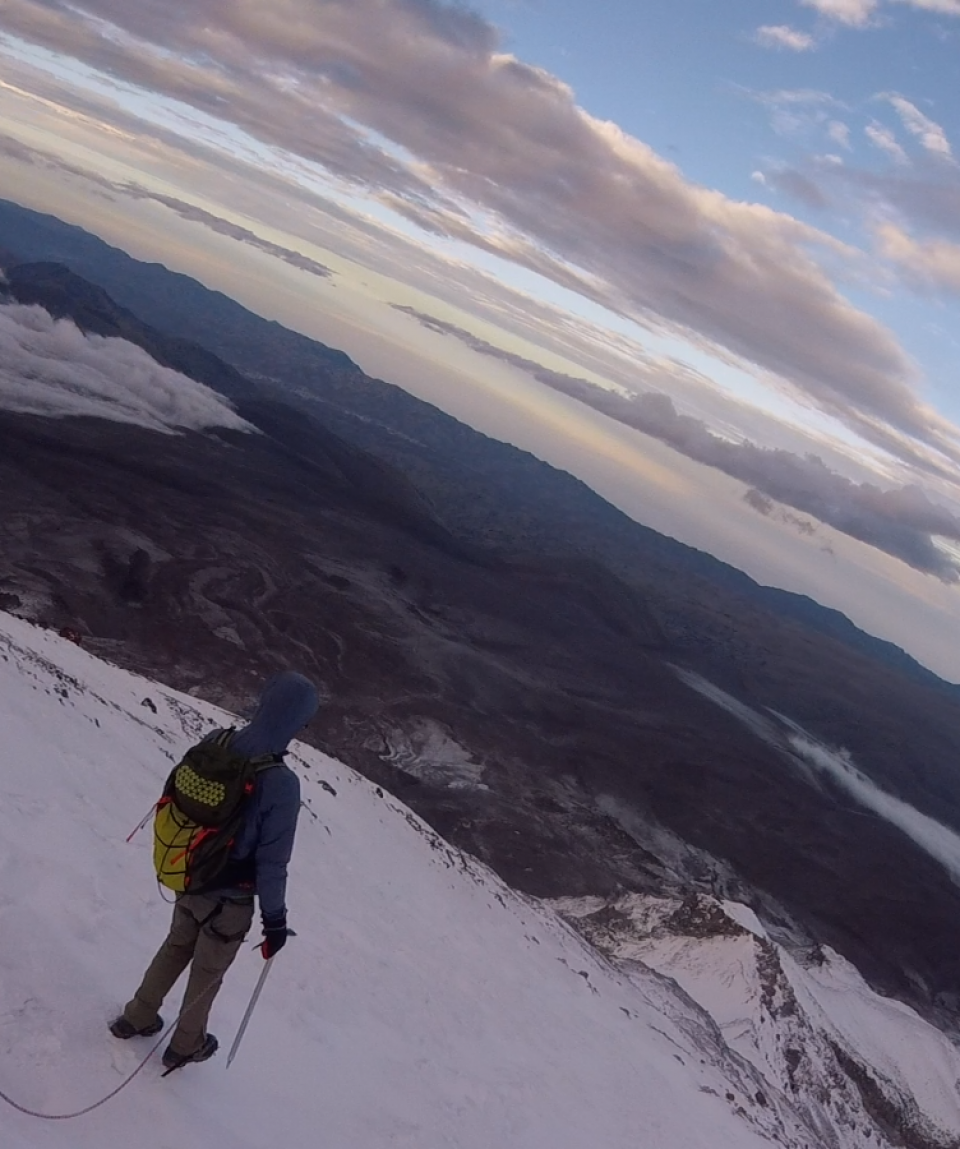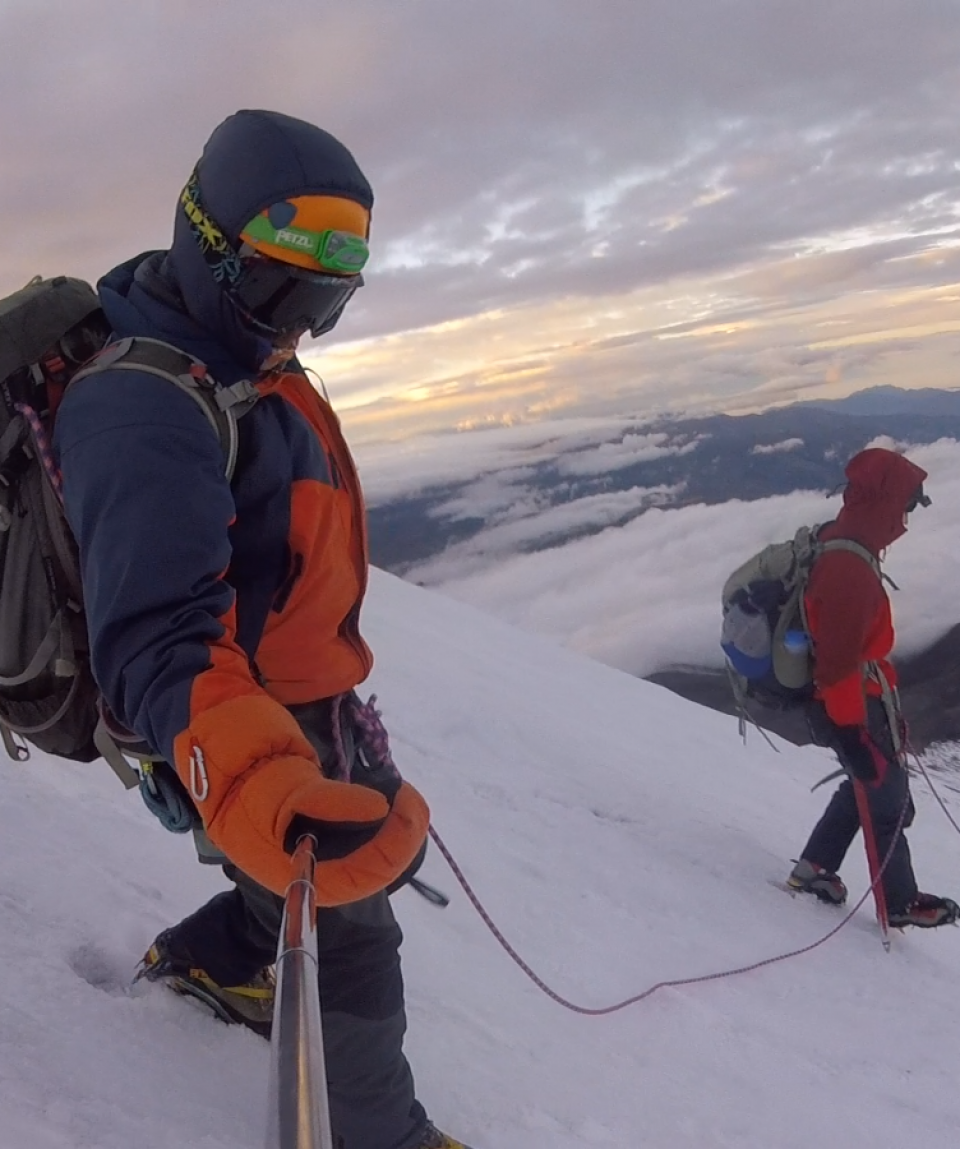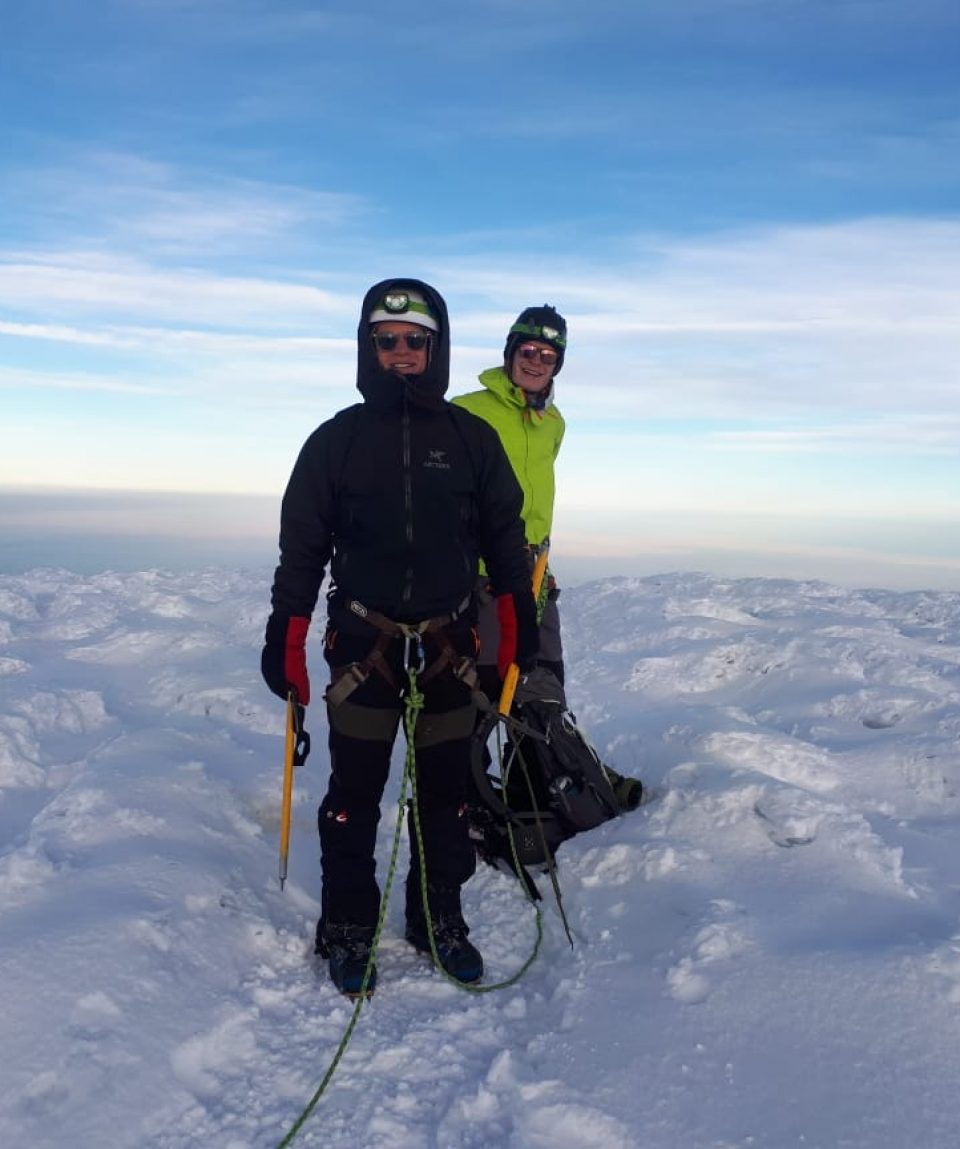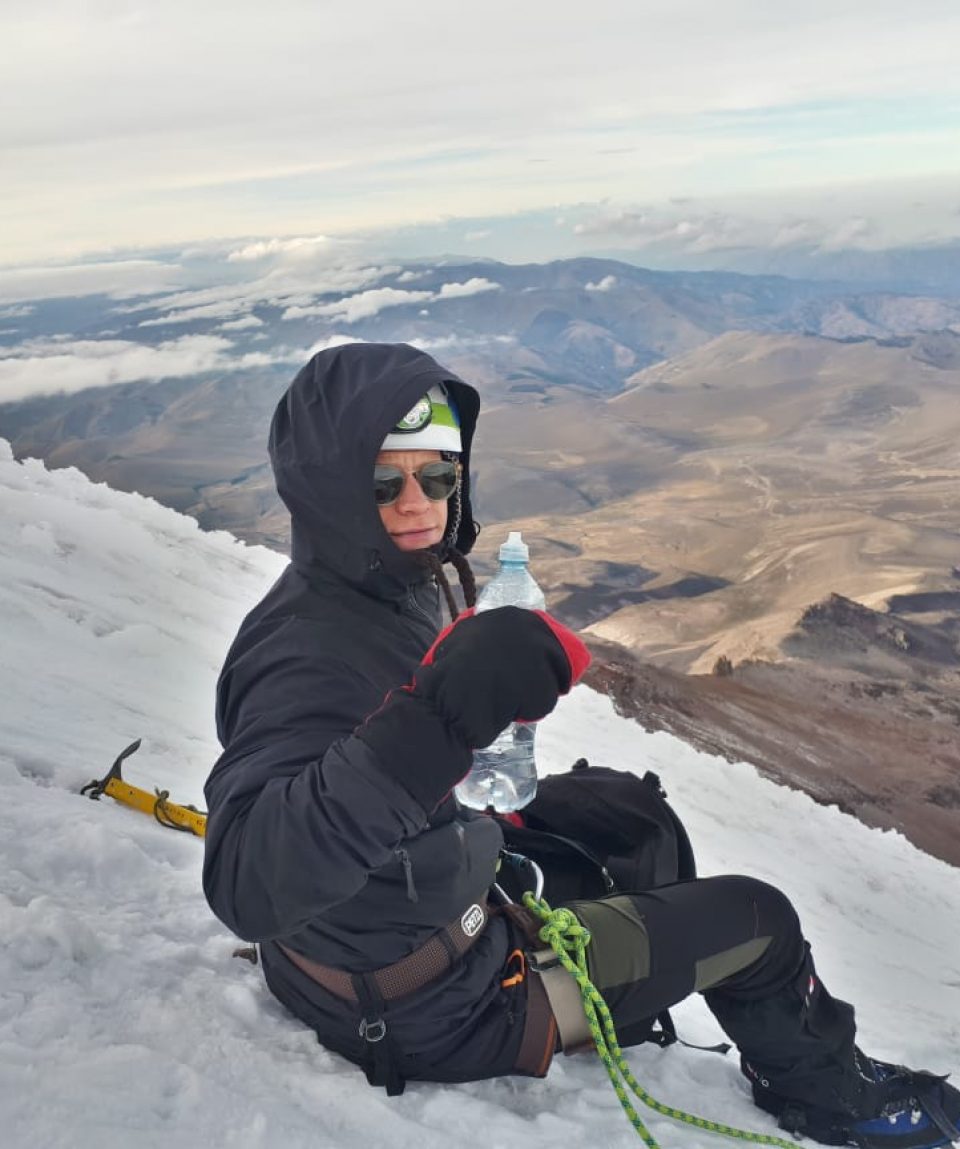 Acclimatization for Chimborazo
Acclimatization for Chimborazo
Basic Budget Package for acclimatization prior to the climb.
This is the most important thing to take in mind before considering climbing the summit of Ecuador´s highest peak, According to Wikipedia, Acclimatization or acclimatization (also called acclimation or acclimatization) is the process in which an individual organism adjusts to a change in its environment (such as a change in altitude, temperature, humidity, photoperiod, or pH), allowing it to maintain performance across a range of environmental conditions.
This basic 4-day package allows climbers to have an adjustment to altitude, in our eco-lodge located at 4000 m, surrounded by self-guided trails, that go all the way up to 5000 m.
Spending a day prior to the climb at this elevation will improve the odds to reach the Summit of Chimborazo, great if you are short of time and gives you more time to spend and get to know the National Park and its surroundings.
At this elevation, our clients have time to train above 4000 m, and come back to a nice hot dinner, have a nice rest and recover, for the night of the climb.
Climb Chimborazo with acclimatization and enhance your chances to reach the summit of Ecuador´s highest peak and the closest point from earth to the sun.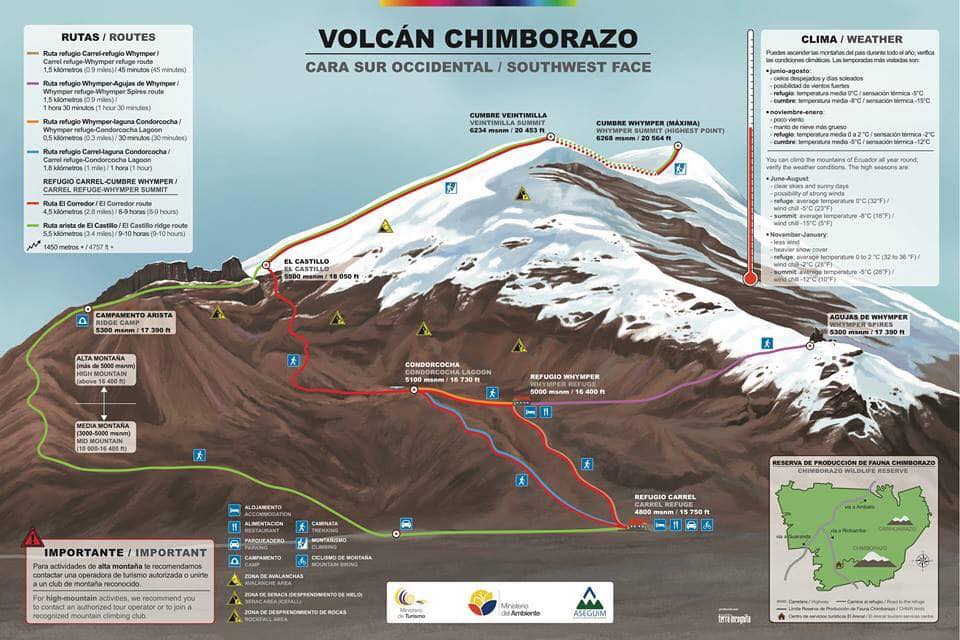 Book Online Now
Pricing for 2 people $530
Private Tour $680
Are you traveling alone, and looking for climbing companions? find other climbers in Riobamba, or Join one of our existing groups, find available dates here
Climb Chimborazo with the BEST! check out our reviews in Trip Advisor, or in our Blog to see what our clients have to say.
Are you up for the adventure? Contact us:
Vacation Style Holiday Type

Activity Level

High-Altitude Climbing
All about the Acclimatization for Chimborazo.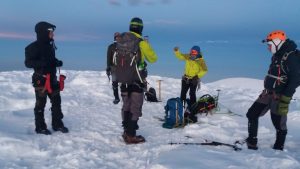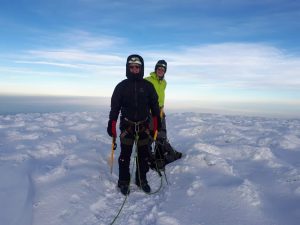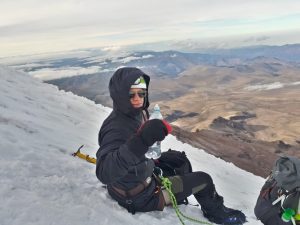 The tour package inclusions and exclusions at a glance
What is included in this tour?
Items that are included in the cost of tour price.
Accommodation in Eco Lodge at 4000 m
Dinner and Breakfast at the lodge
Accommodation in Riobamba the day prior to the start of the climb
ALL Equipment: snow boots, crampons, ice axe, etc
Warm clothing suitable for climbing the mountain
Transportation to and from Mount Chimborazo
Entrance permits to the Chimborazo National Park
Accommodation in the Refugio (Base Camp)
Dinner in the Refugio before the climb
Snacks and Drinks during the climbAll breakfasts, lunches and dinners & dining
What is not included in this tour?
Items that are not included in the cost of tour price.
Travel insurance and other emergencies.
Extra snacks and water
Small back pack to carry snacks to the summit
Day1

Riobamba

Arrival to Riobamba – 3000 m

Accommodation in our basecamp, gear check, and paperwork

Day 2

Eco Lodge

Transfer to 4000 m Lodge in Chakana, accommodation provided.

Day of acclimatization on self-guided trails.

Dinner and Breakfast Included

Dinner served at 7 pm

Day 3

Chimborazo

Breakfast provided at 8 am

Rest for the day, recover and wait for guides and logistics at 4 pm.  in the entrance to the national park we register the group and continue to carrel refuge. once there we wait for 5 pm dinner and then rest until 10 pm.
Group gets ready and starts climbing by 11 pm

Day 4

Summit

Summit is expected by 6-8 am, 8 being the latest, then we return to the lodge the refuge for breakfast, and return to Riobamba at the end.